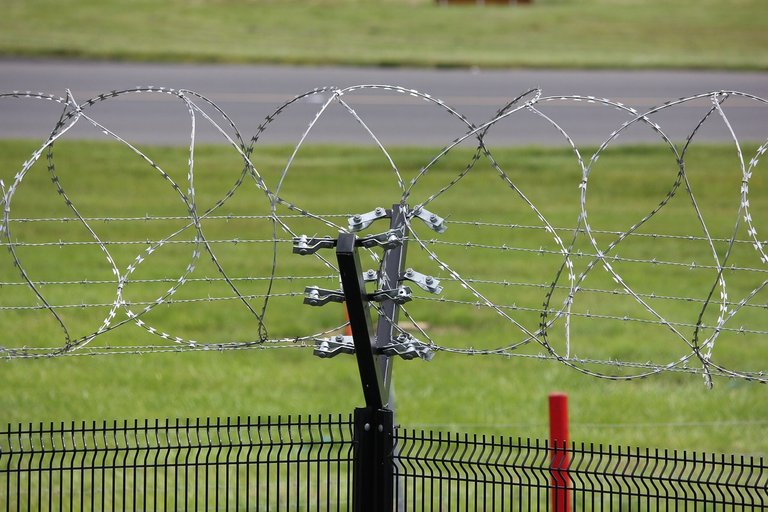 Suppose there comes a day when the sun claims to exercise freedom and rejects to rise, or the earth claiming its freedom rejects to spin, or the moon claiming its freedom strives to get rid of the gravity of the earth; what the result would be? An obvious destruction of everything.......!
These are the laws and boundaries of the nature that create harmony and stability in the universe. If everything was to make exercise boundless freedom, nothing could stay even for a while.
Imagine that you are a teacher. While teaching the class, some students come to stand against the board. Some other choose to sit on your table. Another group prefers to talk with each other instead of listening to you. Another group demands you to teach lesson 10 instead of the one you are teaching.
When they are commanded to not act improperly they claim that being an independent human they are exercising their right of freedom 😬. Whom will this situation benefit? No one. It is going to ruin everyone facing the situation. Even those who were serious in learning from you would face the negative consequences.
There can be innumerable examples where we see that absolute freedom would bring nothing but destruction.
In fact, nothing like absolute freedom exists anywhere. There are always certain rules and regulation to manage and maintain any system.
Even the institute that try to display a glimpse of absolute freedom bring more harm than good. For instance, the present day social media claims to exercise absolute freedom of speech. (I know, it doesn't exercise it completely when it comes to its own interest, any how, it does exercise to some extent). The consequences it has brought is more open information and expression. Yes, that's positive but it is a small portion of the story.
On the name of freedom of speech people are creating more hatred. The dignity of people has lost the value. Anyone may come to slander, degrade and dishonour another person.
There is no worth of the truth. A victim is presented as the criminal and vice versa by false presentation and manipulation of the facts. At times, this freedom of speech is so toxic that the victim of such an incident cannot recover from the damages his whole life.
Just to create thrill and raise the views on one's posts and channel, lives of other people are destroyed (by blaming, abusing or bullying). And all this happens on the enchanting name of freedom of speech.
Doesn't this sense of freedom have taken our sense of morality? Ethics mean nothing to us . Right and wrong have lost their meaning. An epic insensitivity seems to prevail.
Freedom is such a great blessing. It makes man able to lead one's life in a way one desire. It increases a person's scope to utilize one's potential dynamically. However, freedom without boundaries is the worst of the curses mankind can face.
The fact is that if anyone of us attempts to exercise excessive freedom, we become a cause to snatch other people's and creature's freedom. For instance, people bullying others do it out of freedom. On the other hand, the freedom of the bullied is compromised in several ways. He has to face social hindrances and emotional trauma.
In conclusion, freedom comes with responsibility. To insure the fulfilment of responsibilities, there is a need to make boundaries. Sometimes, these boundaries are formal such as in the form of laws and concrete rules and regulations. At other times, they are informal such as in the form of social norms.
In whatever form these boundaries are present, their purpose is to provide the guideline about right and wrong so that the harmony and stability of the society may remain intact.
If freedom tries to stand above these boundaries everything is demolished including the freedom itself.
==========
This i my participation for Hive Learner's featured contest.
Image