---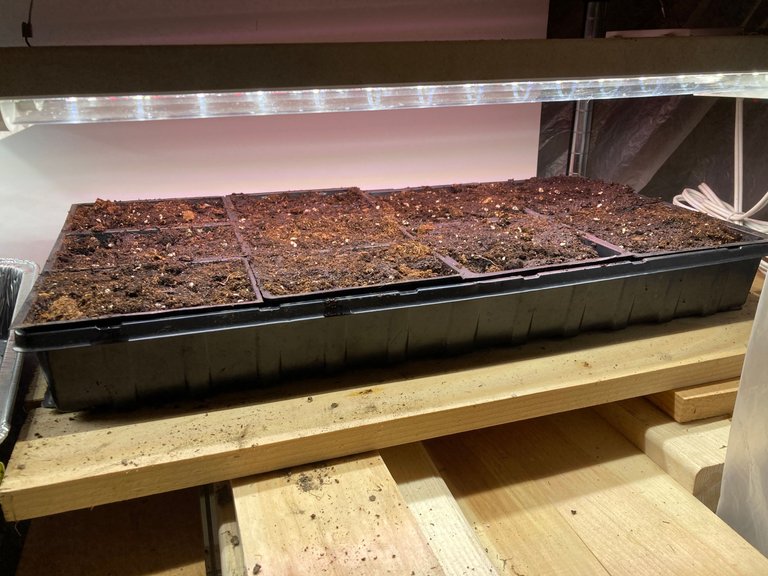 Seed Starter Mix
For those who prefer to watch on YouTube:
Seed Starter Mix
Follow Along
as I get my
SEED STARTER MIX
ready for Seed Starting, for the
GroVid23 Season!
It's only a couple weeks before SEED STARTING!
Seeds need the correct growing medium, and I prepare mine for the best grow possible. They neeed light, fluffy loose soil for easy root growth. And preparing the soil will help Kill off any unwanted Fungus Gnat Eggs, and create light, fluffy growing soil for the best Seed Germination!
Most of you know, I prefer locally grown food. It's healthier for my family, and for the planet. In fact, I prefer to grow my own food. I know what goes into my foods, and what chemicals are NOT in my food. Also, It cuts down on carbon emissions, less trucking to get fresh foods to my table.



And that makes me smile... better for the planet, better for my own family.


---
Are you planning on Seed Starting over winter?
Let me know below in the comments...



---
Show me your garden!
Leave me a comment, below...
and a link to your #GroVid22 garden!

It's time to take control of your own food supply,
your own health and your own lives.

The GroVid22 Challenge:
Grow Your OWN is not just a simple short challenge,
it's about taking control of your future!
Happy Gardening and Cheers,
BluefinStudios

All Images by Bluefin Studios unless specified.








---
▶️ 3Speak