}
I sure have.

It has passed the 24-hour mark for the @vyb.curation voting trail setup and we have already made some significant waves on the https://www.proofofbrain.io front-end (how refreshing!).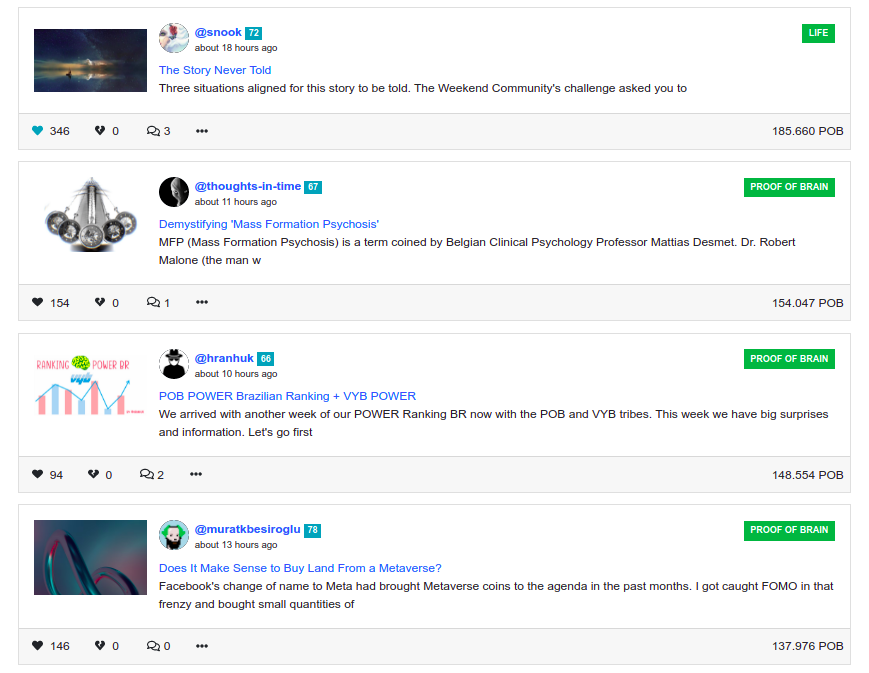 Alright, the front-end does need some work (like us all), but this doesn't really matter if you're heading over there to check out the content on the main page (and the NFT's every now and then... https://www.proofofbrain.io/nfts/, excellent work with your POBPunks @jaxsonmurph!).

---

Let's hold up for a minute though... I flicked on ecency this morning to check notifications and was greeted by our first great debate within the VYB Curation Project (have you read the post? what do you think?).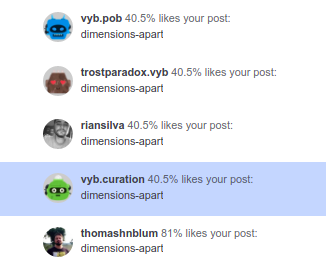 Before any fingers are pointed, VYB curators have **no** guidelines, only their own judgement. So if you think you smell foul play, it's probably your own arse.

This being said, we have to discuss this as a community to see what solutions/precautions can be put in place for the curation model to prevent this potential form of upvote abuse from getting out of control.

I'll be calculating the amount of POB/VYB earned from the community accounts + delegated stake and I'll send it back to vyb.curation and vyb.pob. I'll use my own powerdown as a method for understanding the Curation Ignore List process.

---

That's all folks! Get some music into your ears to start the day and have a little dance in your bedroom/study/kitchen/garage/basement/garden/wherever the fuck you want!