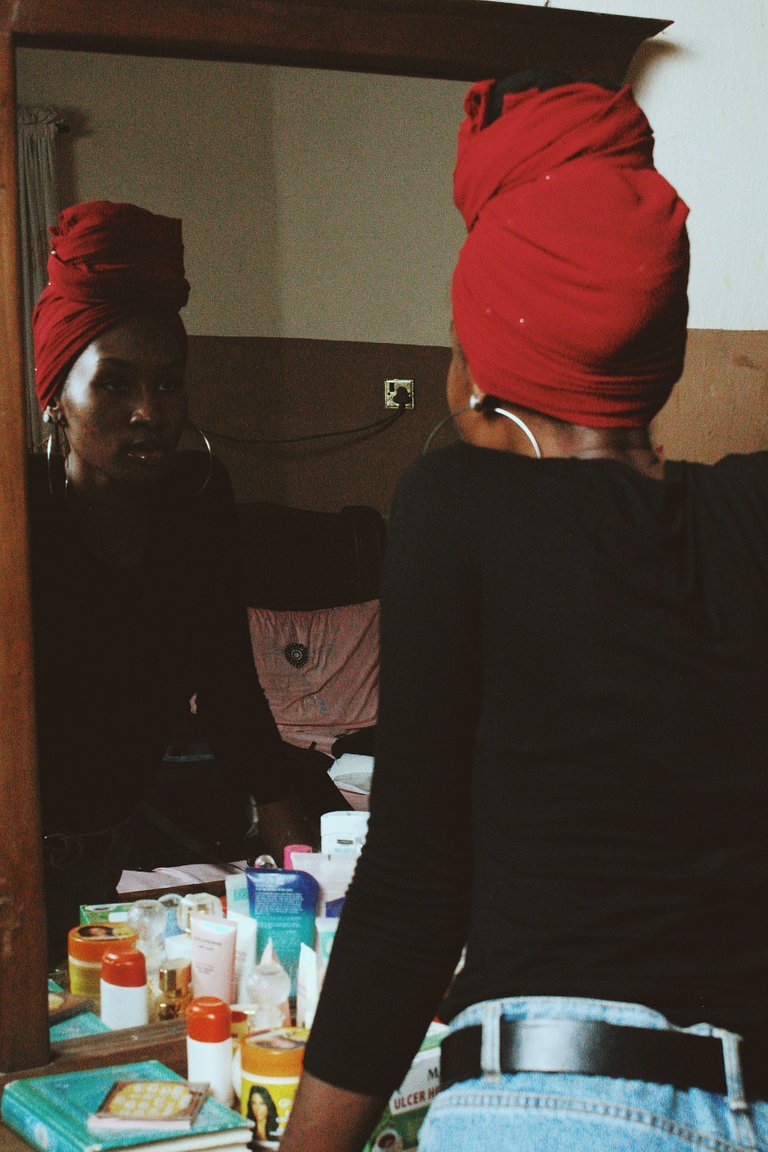 Photo by Muhammadtaha Ibrahim Ma'aji from Pexels

This was not always the case. Meerat a caramel skin 5'4 extrovert, outgoing, cheerful and bright. She was born and raised in the city. Meerat's mother died during childbirth as a result of a botched surgery that resulted in a rapid infection. As a newborn, she needed a mother's love and despite the fact that her Babba adored her mother, society played it's part, and there came a stepmother, a petite woman.
Meerat has always felt cursed, as the events surrounding her birth were thought to be a bad omen. Meerat was concerned about more than just that. Her Babba's sudden drinking problems and the abuse she witnessed as a child left an impression. Call it a disease. Her upbringing was not what you would expect, and her only escape was her room and gadgets.
When her Babba abused her stepmother, her stepmother in a transfer of aggression would abuse her too or so Meerat thought. You see, even the most necessary discipline for wrongdoing can be misinterpreted by a child if it is not discussed. Meerat loved fashion and aspired to own her own clothing line. She was now 20 years old, a graduate. However, startup capital was an issue at the time. Her babba wanted her to study law and, because she disobeyed, decided to punish her by not being supportive, despite the fact that he could afford the capital or so Meerat thought again. All of the grants she had applied for had returned with the words "We regret to inform you..." Oh, how she despised those dreadful lines. Meerat was anxious about what would happen to her life as a result of these events.

Tears welled up in her eyes as she stood in front of the mirror, thinking to herself.
"Meerat?"
Her stepmother was calling as she approached her room. Meerat wiped her tears away quickly. When the stepmother opened the door, Meerat was standing there, asthough waiting for a fight.
"Ah! There you are. You look lovely, please tell me you're going out?"
Meerat returns to the mirror, picking up her mascara and adjusting her lashes. Her stepmother approaches and attempts to adjust her jeans. Meerat, irritated, pushes her hands away from her and turns to face her.
"Please, Aisha, just stop. and no I am not going anywhere, I have a zoom-hangout with a friend"
Meerat says, her voice frustrated. Since discovering the truth about her birth mother, she has stopped calling her stepmother 'Mom' and instead refers to her by her first name.
"What happened to you, Meerat, my girl? I want you to get out of here, go outside, and meet people. Staying here would not help you achieve your goals. Who knows, you might run into..."
"Aisha, for the last time, you have no right to speak to me in this manner. You aren't my mother. Please leave my room."
Meerat cuts her off. Her step-mother, who is used to that tone of voice and knows that Meerat's only fault was being too young to understand things properly, puts her hand on Meerat's shoulders in an attempt to calm her down.
"It breaks my heart to see you like this You were so innocent and sweet. Whatever happened to you?"
Meerat, becoming increasingly irritated, barks back.
"You and Babba happened to me, Because of you both, my life has become a living hell after all these years. Nothing works for me any longer. Everyone knows how dysfunctional our family is. I can't even go out without feeling like everyone is staring at and discussing me. You are my issue, which is why you have remained barre..."
Meerat is about to finish when her stepmother raises her hand as if to slap her, but she stops. Meerat is stunned, her heart racing and her pupils dilated.
"How dare you, Meerat? Don't you dare be an ingrate. I may be your stepmother and have no children of my own, but I have loved you as if you were mine. I put up with all of your father's antics just to stay and make sure you didn't grow up without a mothers love. I know you think I hate you, but I don't. You're just too young to understand relationships, for that I'm sorry you had to witness all the conflict."
Meerat now looking away, head down and tears streaming down her cheeks,
"Aisha please just leave my room, I do not want to hear anymore of your lies. Yes you hate me, if you didn't, then why did you let Yusuf leave and why didn't you help speak out for me when I needed Babba's help?, you just want me locked in here and frustrated like you are"
She says this with such venom in her voice.
"My dear child, you just don't get it, do you?
Remember the night you thought Yusuf had abandoned you at the airport? As a result, you ended the relationship without giving it much thought. As a mother, I had to support your decision by telling him to leave after he tried to explain why but you wouldn't listen.
That was the reason Yusuf left. Meerat you have refused going for occasions and declined many opportunities. This morning when you walked in on your father and I arguing? That was one of the many times I went asking him to fund your dreams"
Meerat turns to her stepmother, stunned.
"In any case, it doesn't matter. I've only come to give you this. The funds for your start-up. You may fly as high as you like, but please, Meerat, leave this room. If it's okay by you, I could also arrange for a meeting with Dr. Sajo. My sweet girl, go out and meet people."
Her step-mother walks away after dropping the envelop on the bed.

Meerat sighed heavily and let her head drop before looking up at herself in the mirror. She couldn't believe the monster she'd turned into. unforgiving and unappreciative, She lashes out in frustration, throwing items from her dressing mirror, then gives up and begins to cry passively, remembering everything her stepmother had said and realizing she had been in the wrong all along. She hated herself even more when she recalled some of the fight she sometimes instigated and the disrespect to spite Aisha. She mistook her stepmother for the adversary. She had no idea she had become her own worst enemy. Meerat slowly calms down, removes her scarf, and wipes her face, deciding it was time to make amends, seek help and take control of her Life. She will no longer let the evil twin rule over her.

To know more about this weeks Ink well Propmt, please visit 👉 The Ink Well Prompt #66 - Plus Weekly Challenge and Prize Announcement.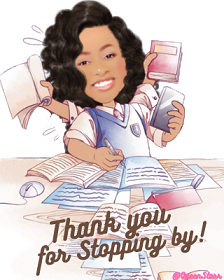 Until next Prompt, Hive, Vibe & Be Lucky🍀
Page Dividers gotten from 1 free daily download item 👉 Pen And Ink Public Number Dividing Line Free PNG and PSD at PNGTREE.COM and edited in CANVA.COM
All content is mine unless otherwise Noted
queenstarr ©2022