What an absolute blood bath in the crypto market... But it's going to be OK.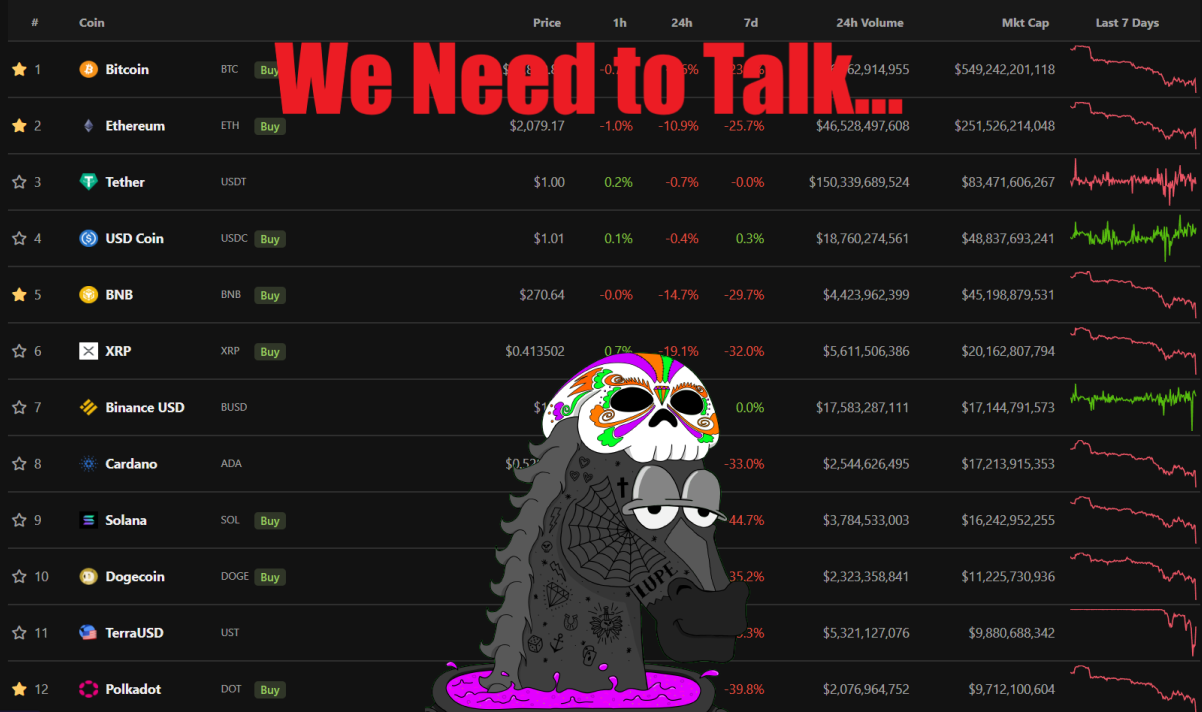 Crypto Panic
So I have been trying to decide if I was going to do a more serious post about the state of the crypto market or more light hearted one. Then I started reading the other posts and articles all over the internet and Hive... I decided there's too much negativity out there already. There's already people panicking left and right talking about how this is the end times and whatnot. It's all over, crypto is dead, Bitcoin is a ponzi scheme, and your dollars are worthless. Blah blah blah.
There's a lot of talk about Terra LUNA and UST as well, which I have participated in in Discord. I haven't written about it as I don't really have the facts I'd like to have yet but I do plan to write something about it. I've done my fair share of making fun of the situation to try to provide comic relief as I usually do. Anyway - we aren't here to speculate on the whole UST peg situation or speculate about whether this was a planned attack. We're here to talk about the whole crypto market.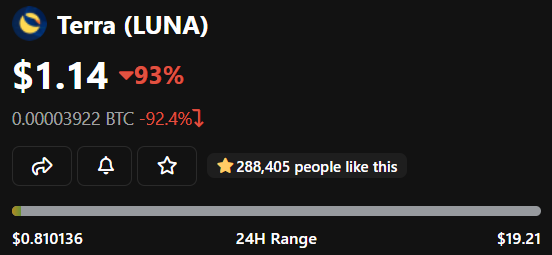 Hope for the best, prepare for the worst. This is definitely an uncertain time in magical crypto land. I have a feeling this dip is going to dip further. I think what we're going to see is a dead cat bounce before any kind of actual recovery happens. With one of the largest DeFi projects there is in shambles and trying to claw its way out of the void... The sentiment is extreme fear. Just take a scroll through the Cryptocurrency subreddit or Twitter if you follow crypto people.
I think before there's any kind of relief on the pain, we will test $1 trillion market capitalization. Do I think we drop below $1 trillion? Not really but I'm no expert nor am I any good at trading at all. I think we test $1 trillion support, but I have a feeling that psychological level will hold. If not, enjoy the ride bois. I feel like we bounce off $1 trillion market cap and get back to the range we see right now before we see a quick recovery.

An important metric that not a lot of people follow is Bitcoin dominance. It's nearing lows we haven't seen since 2018. This typically means there's more volatility within the market due to more of crypto's total market cap being in less stable tokens. Makes me wonder what the market cap of LUNA and UST were before their crash... Oh wait - we can check that. Let's do that. From $30 Billion in LUNA to $1.5 billion in a couple days is nothing small.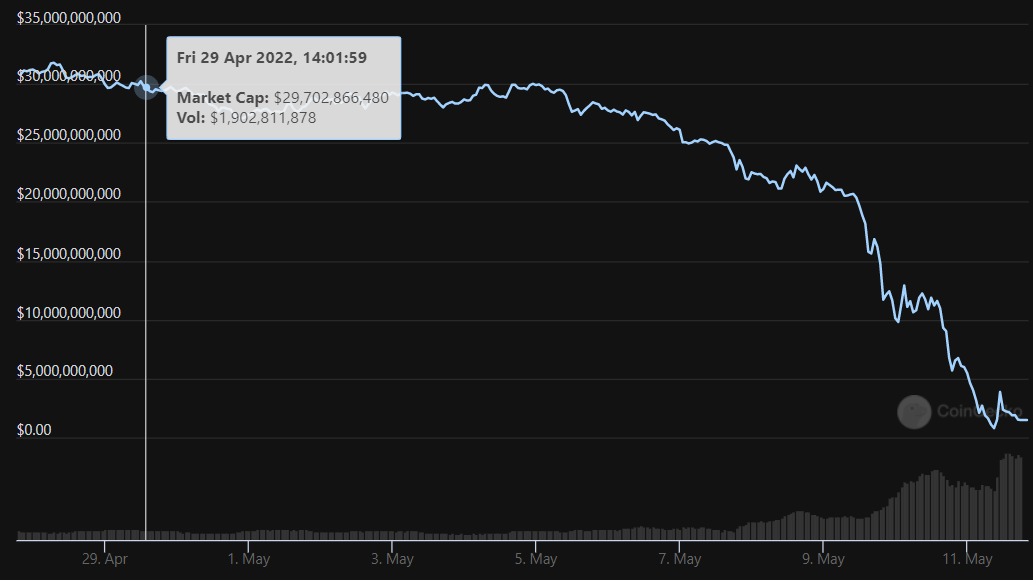 UST's market cap went from around $20 billion down to $5 billion. That's an absolute shit ton of money that has been liquidated from the Terra foundation.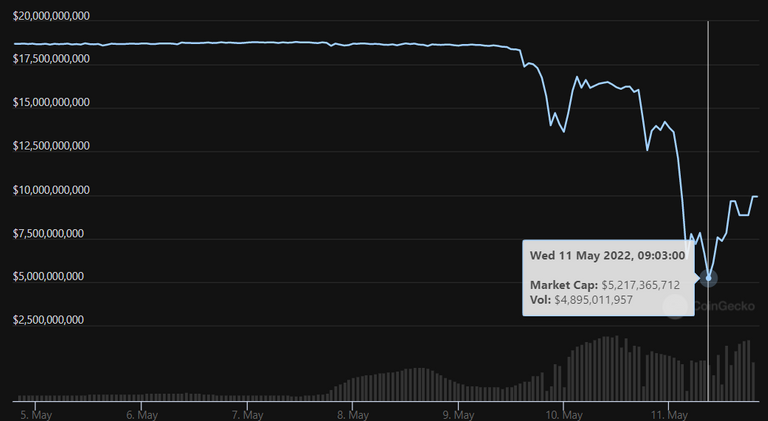 I know, I know I said I wasn't gunna talk about it but I just can't help it. This has been causing a lot of Fear, Uncertainty, and Doubt.
Let's look at the bright side here. I know we're all hurting and wishing we could get lambos. Unfortunately even Khal is back to work at the ole McDonald's these days so it's grind time.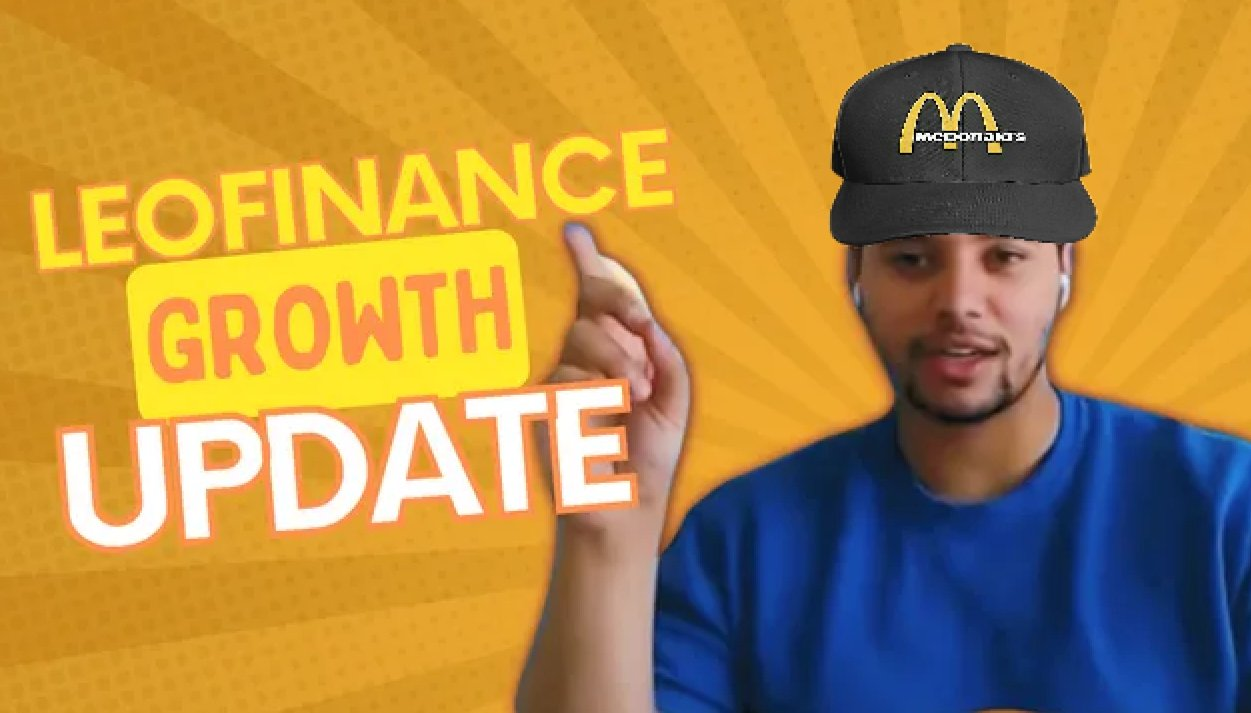 Just a little humor for ya. Really the best thing we can do in this situation is stop checking prices. Stop looking at our bleeding portfolios. Focus on the fundamentals. It's time to start dollar cost averaging into the tokens and projects that you've been watching. May even be a good opportunity to grab some LUNA and UST on a bet.
Personally - all I'm worried about is building my HIVE, LEO, CUB, and POLYCUB stacks. The good thing is all of them are on sale! HIVE is a bargain deal at 50 cents. LEO is on a fucking fire sale at 8 cents along with CUB at 4 cents. Holy shit it feels like Christmas! If only I had any money to throw in. Unfortunately, I'm highly illiquid at the moment as I've been throwing all my extra money in lately.
Take a deep breath. Turn off your crypto price notifications. Don't look at your portfolio. Just go outside and get some fresh air. It's time to build.

Thanks for reading! Much love.
---
Links 'n Shit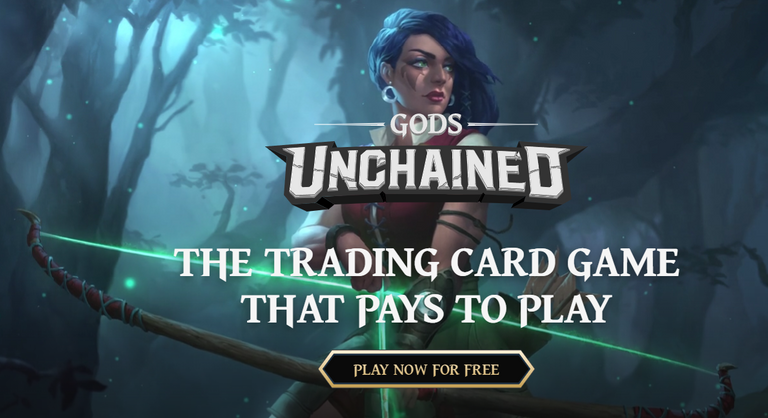 Posted Using LeoFinance Beta