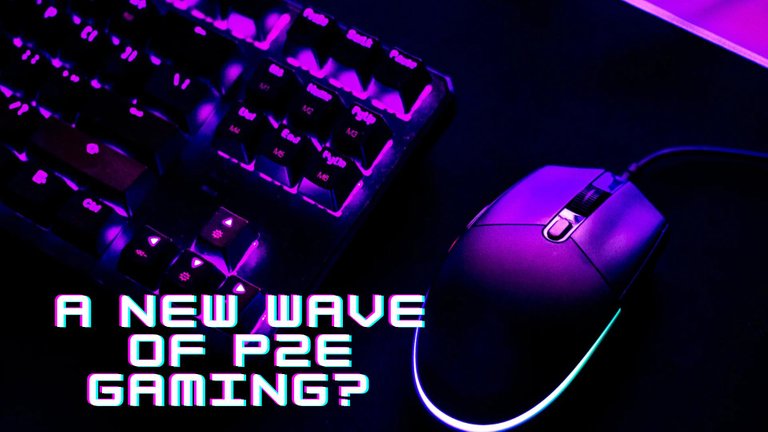 Canva
The barriers preventing gamers from embracing Web3 games is because of the poor quality and an unpredictable economy.
Play2earn type games focus more on earnings at the expense of genuine enjoyment. And this is what I have been discussing as well in my earlier posts.
If we don't produce high quality games, these P2E games model may not work for long.
And lets not forget that the gaming industry is a big industry which is worth now more than 300 Billion Dollars according to earthweb.com.
Many of the casual players are left out in the cold because of the more empowered users employing funds from outside.
Polygon Partnering with ITSBLOC
Polygon studios is looking to enable the new Play2earn web3 gaming with the help of Web3 gaming platform ITSBLOC.
ITSBLOC is said to be giving a different option and that is, with the help of the company's Play-eNjoy-Earn model users may earn while enjoying the game having fun.
This is how the strategy should be. Putting enjoyment first is essential in driving a larger audience.
ITSBLOC intends to produce different games. Investors like Vista Labs, Nexus One etc has helped the team raise 7.5 million dollars.
ITSBLOC has also released its Polygon based governance token ITSB on Gate.io.
Closing Thoughts
The focus should be on creating value for these Play-to-Earn games by delivering fun and enjoyment first. Ans that is only possible when a number of multiple Web3 games of high quality are produced.
The rest, earning rewards while enjoy playing will most likely be giving a boom to this sector.
Good that the blockchain world is serious in focusing on the gaming industry and how it could be of some good help to crypto industry.
Posted Using LeoFinance Beta
Posted Using LeoFinance Beta