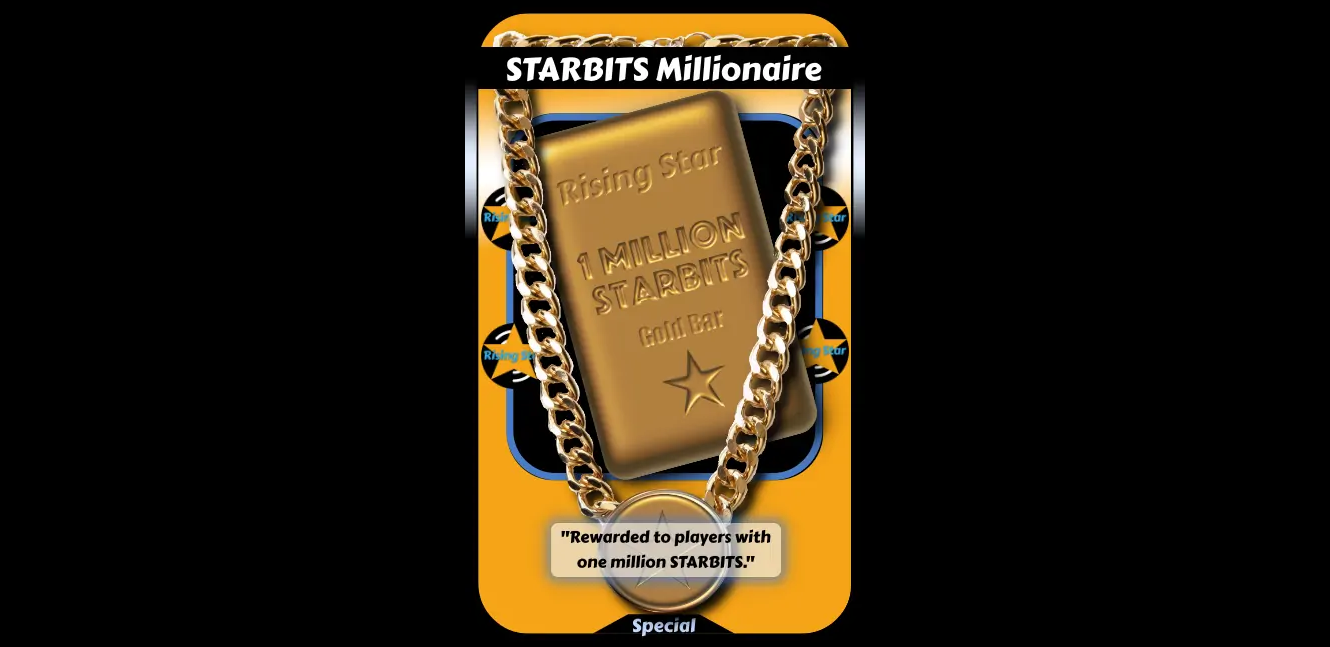 First, let me start off by saying that I had reached my 5,000 Leo Power goal a few months ago and I've spend more than 1500 liquid Leo on Poly things.
But now, even though the market is bad, feel like doing something I've long wanted to do. I have been grinding out @risingstargame for a long time and have accumulated 500,000 starbits (about 150 hive currently) on my way to being a Starbits Millionaire which would allow me to press 1 button per day on a special mission that would earn me 10,000 starbits (approx 3 hive).
The rules are keep 1,000,000 starbits in your hive engine wallet and you can have this privilege once you are at least on Level 50 (currently I'm on level 71).
To me this sounds like a good deal. I can earn 3 hive per day and use the remainder of my powers to keep grinding away at Rising Star. Heck, it only takes 100 days to earn another 1,000,000 starbits and I have only earned half in 6 months.
Further, It would only take 50 days to rescue my investment. But here's the catch. I would need to sell my liquid Leo to do it. In fact that would leave me just short so I could sell my DEC to put me over the top.
Leo is very meaningful to me but I have reached my first Leo Power goal. I'm not sure how many hive starbits will be worth during this market but it will be worth something.
I truly believe hive will make it out the other side of the bear market. Leo too. But will Rising Star. I don't know, the game is a mystery to me but I click buttons all day so the thought of clicking a button and earning 3 hive is quite appealing to me.
If I pull the trigger, this will be the riskiest move I've made but probably turn out better than my $1,000 into Cub.
I'd love to hear thoughts in the comments. Does this plan make sense in general. Does it make sense as we crash? Or is this dumb?
Posted Using LeoFinance Beta