¡Hola a todos, cómo están? El inicio del años escolar se cerca y siempre nos preocupamos por el bienestar de nuestros hijos y también por la adquisición de sus útiles escolares, yo como maestra aprovecho el tiempo de vacaciones para organizar todo. Hoy quiero compartir con ustedes una manualidad que realice hace unos días.
Hi everybody how are you? The start of the school year is approaching and we are always concerned about the well-being of our children and also about the acquisition of their school supplies. As a teacher, I take advantage of vacation time to organize everything. Today I want to share with you a craft that I made a few days ago.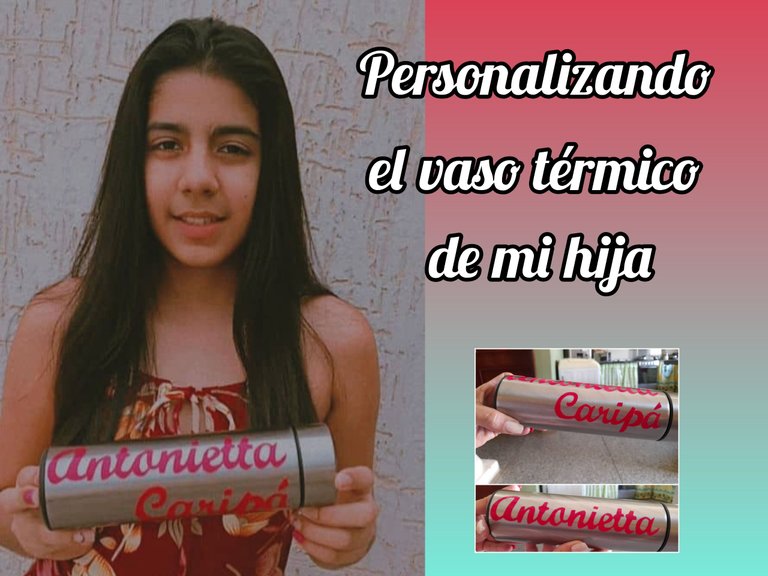 Desde hace un par de años no salimos a vacacionar como antes solíamos hacerlo, primero fue por la pandemia y luego de esto la situación económica se ha puesto un poco difícil, pero esto no ha impedido que compartamos en familia, haciendo cosas que nos distraigan y creando cosas útiles para mis hijos y mis compañeras de trabajo.
For a couple of years we have not gone on vacation as we used to, first it was due to the pandemic and after that the economic situation has become a bit difficult, but this has not prevented us from sharing as a family, doing things that distract us and creating useful things for my children and my co-workers.
Hace unos días mi hija recibió un regalo de parte de una de mis mejores amigas, un vaso térmico, mi hija me comenta que alguno de sus compañeros tienen de esos mismos vasos pero los tienen personalizados, al principio no preste mucha atención a su comentario.
A few days ago my daughter received a gift from one of my best friends, a thermal glass, my daughter tells me that some of her classmates have those same glasses but they have them personalized, at first I did not pay much attention to her comment.
Luego vi en un estado de whatsapp una publicación sobre los vasos personalizados, fué allí cuando se me ocurrió la idea de personalizar el vaso de mi hija.
Then I saw a post about personalized glasses in a WhatsApp status, that's when I came up with the idea of personalizing my daughter's glass.
Busque entre los materiales que tengo para mí trabajo, encontré un pedazo de papel contac fucsia, una tijera, una hoja blanca y un papel carbón.
Search among the materials I have for my work, I found a piece of fuchsia contact paper, a pair of scissors, a white sheet of paper and carbon paper.
Me dispuse a crear un diseño, tome la hoja blanca y dibuje un primer diseño el cual no me gusto, luego por sugerencia de mi hija cree otro que me pareció que estaba bien.
I set out to create a design, take the white sheet and draw a first design which I did not like, then at the suggestion of my daughter I created another one that I thought was fine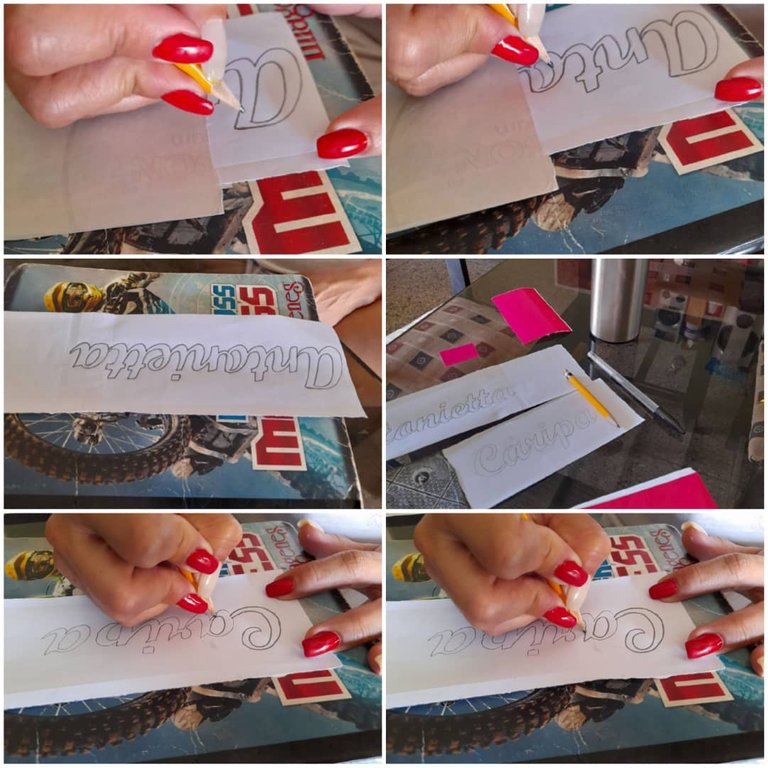 Ya con el diseño en la hoja, tome el papel carbón para transferir el diseño al papel conctac.
With the design already on the sheet, take the carbon paper to transfer the design to contact paper.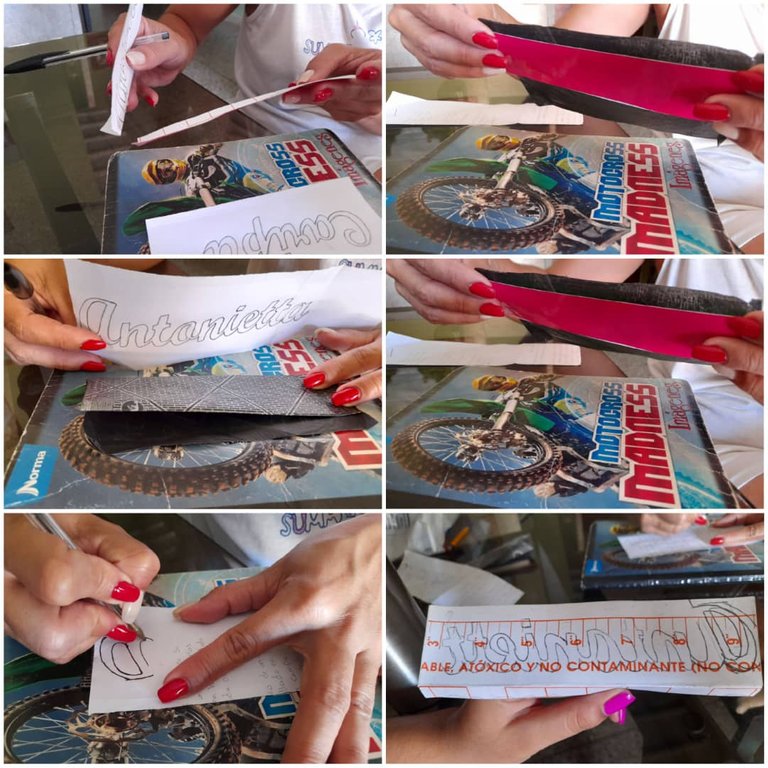 con el diseño en el papel conctac, se precede a recortar con una tijera.
with the design on the contact paper, it is preceded by cutting with scissors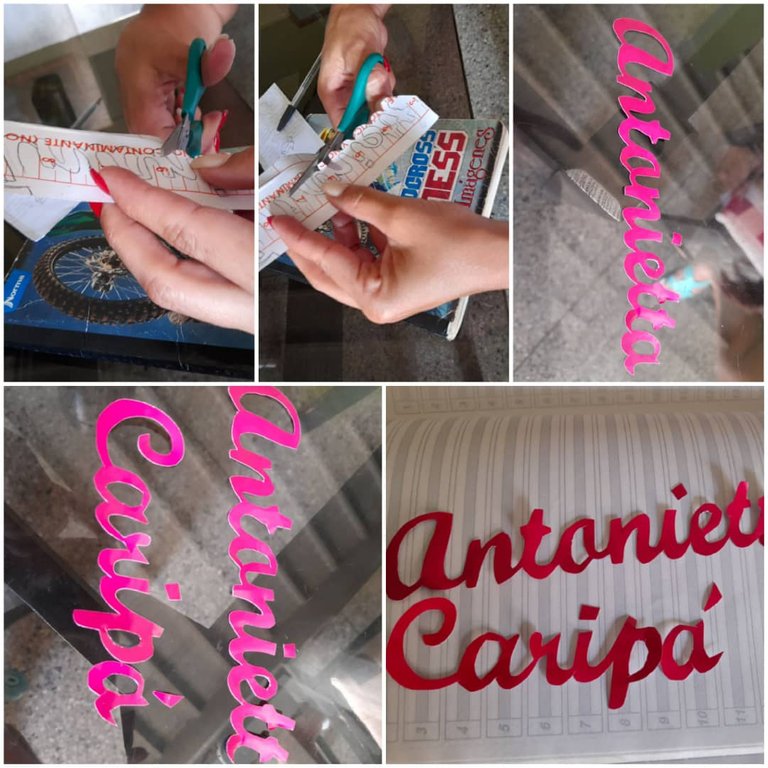 Recortado el diseño, se precede a pegarlo en el vaso.
Once the design has been cut out, it is preceded by sticking it on the glass.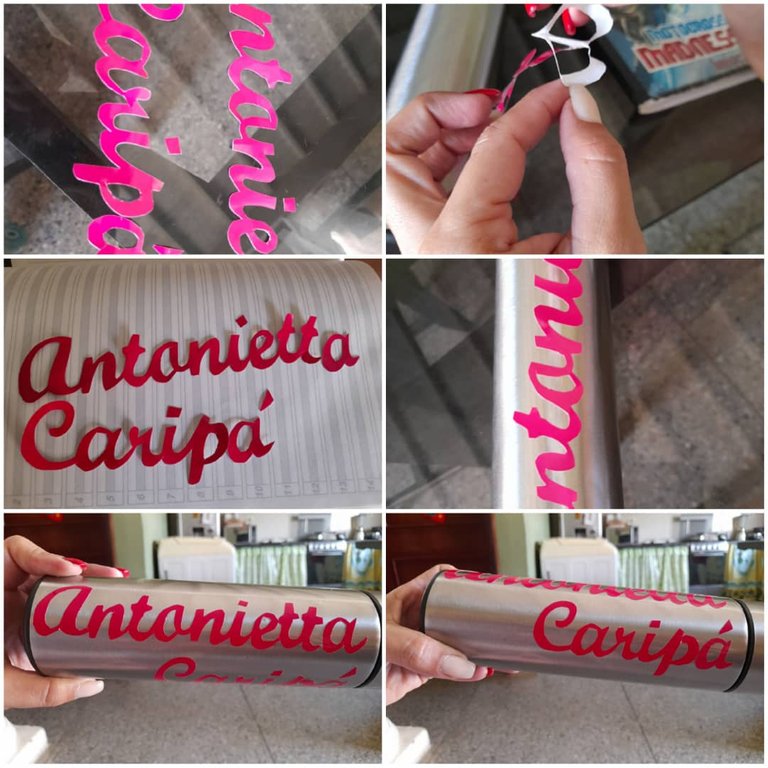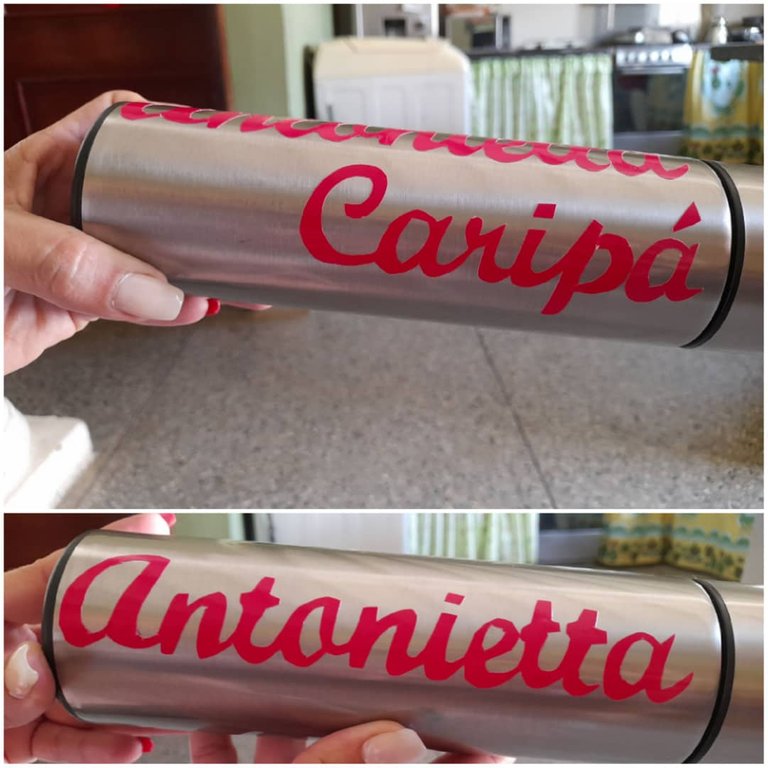 A veces creemos que es muy difícil elaborar ciertas cosas, por ejemplo creí que no podría hacer este diseño para personalizar el vaso d mi hija y resulta que se me hizo fácil, los invito a crear cosas maravillosas como estas par sus hijos .
Sometimes we believe that it is very difficult to make certain things, for example I thought that I could not make this design to personalize my daughter's glass and it turned out that it was easy for me, I invite you to create wonderful things like these for your children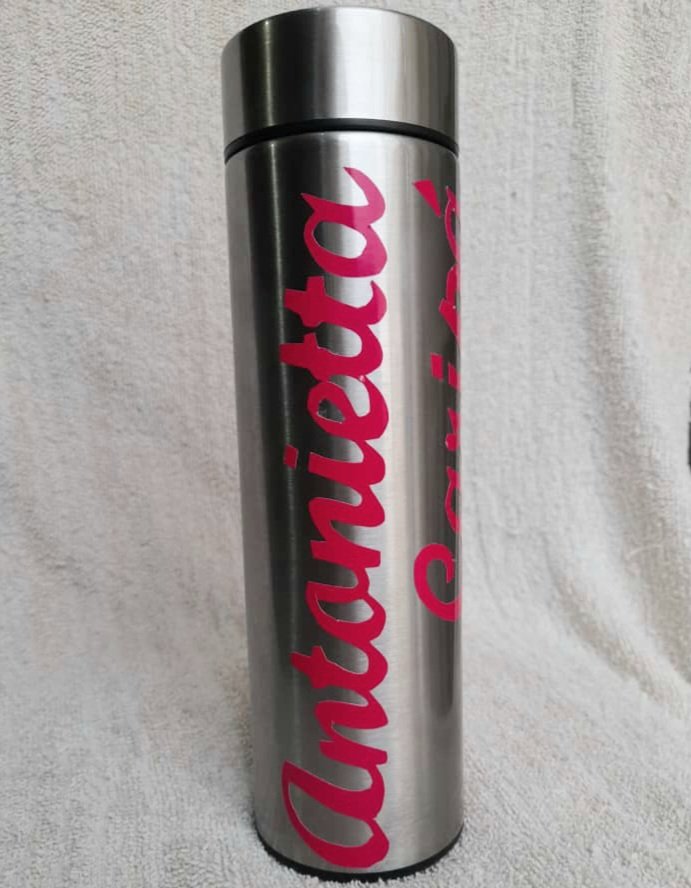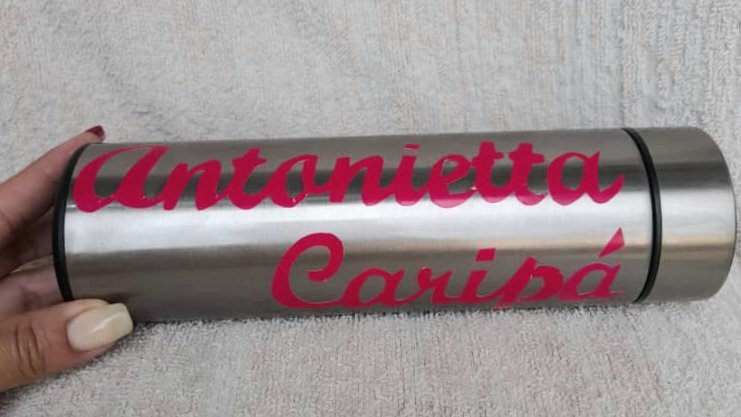 ¡Muchas Gracias! / Thank you very much!