Luis looked at the stars, it was a beautiful night, he stared at the moon, it seemed different to him, it seemed to move, it seemed to him that it was approaching, and in fact it was...
He saw how the moon, or what initially seemed to him to be the moon, began to land. Luis could not even blink, he did not believe what his eyes were seeing, he was overwhelmed, he could not even move from the impression.
It is a UFO, he repeated to himself, he could not believe it, what he had heard so many times, what he had seen only in movies, he was living it, it seemed to him that he was dreaming, but he did not feel fear, he felt intrigue, but above all he felt curiosity.
The ship opened, and he watched as two creatures emerged, one with a female figure and another of small size, he assumed it was the child of what looked like a woman.
The creatures walked towards him, and Luis heard them say, "We came to get you..."...
He asks: How do you know my name? And she replies: Luis wake up!!!
Luis was dozing in the entrance of the house, he had mistakenly taken his mother-in-law's sleeping pills trying to calm a terrible headache that was driving him crazy.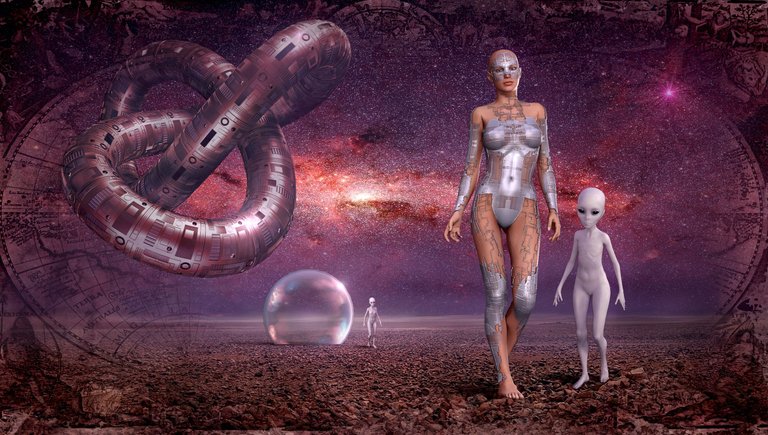 Image by KELLEPICS published in Pixabay