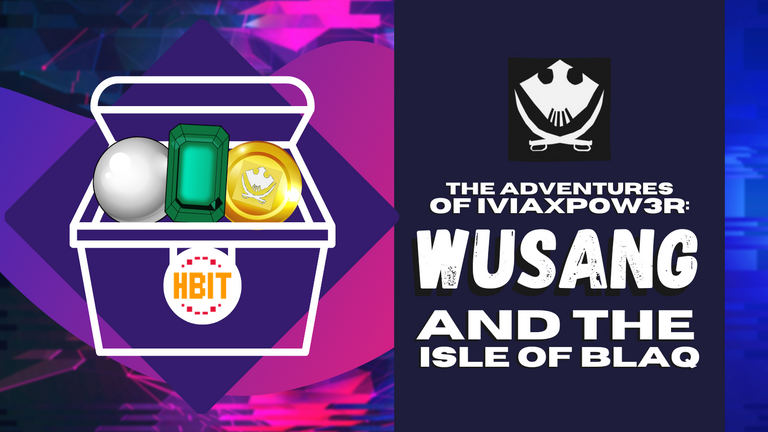 Hey everyone!
I'm excited to introduce a new game I'll be playing called Wusang: Isle of Blaq by @crrdlx the creator of @luvshares @hivebits and now @wusang . In this game, you can earn tokens on the Hive blockchain by simply making a post or reply, and then "mining" for treasure using an !HBIT or !wusang command.
This is a great way to have fun and earn rewards in a simple and easy-to-play game. Plus, you may even find other treasure tokens hidden around the Isle of Blaq!
If you're interested in learning more about the game or want to play yourself, be sure to check out the website: https://wusangisleofblaq.netlify.app/
For me specifically, this post will serve as my "mine" for the game. I'll do my best to make it interesting and add a bit of a "role-play" aspect to the mining process by writing fictional journal entries as if I was a would-be treasure hunter on the Isle of Blaq.
So without further ado, let's get started on this adventure!
Art/Illustrations are all original works I created with AI.
---
My Story Begins
I was unemployed, desperate, and out of options. I'd recently been laid off from my job and the bills were piling up. I'd applied for dozens of jobs, but with the economy in such bad shape, nobody was hiring. Desperate for a way to make ends meet, I decided to take a job with the CRRDLX Company.
CRRDLX was a treasure-hunting company that employed would-be adventurers to explore the lost treasures of the Wusang region on the Isle of Blaq. It sounded like a dream job for me, and I was desperate enough to take it.
I packed my bags with what little I had and caught the next flight to the Isle of Blaq.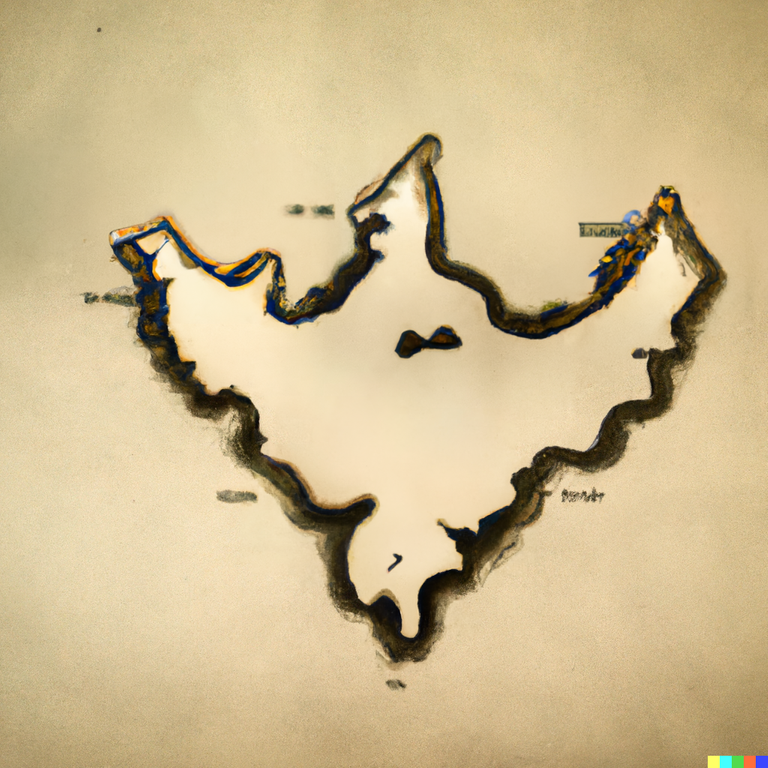 Arriving at the Isle of Blaq
The journey was long and difficult, but eventually, I made it to the Isle of Blaq.
The first thing I noticed was the heat. It was like nothing I'd ever experienced before, and I immediately began to sweat.
The second thing I noticed was the noise. Strange sounds were coming from all around me, and I couldn't tell what was making them. It was disorienting, and I felt like I was being watched. I did my best to shake off the feeling and focus on my task.
I was here to find treasure, and that's what I was going to do.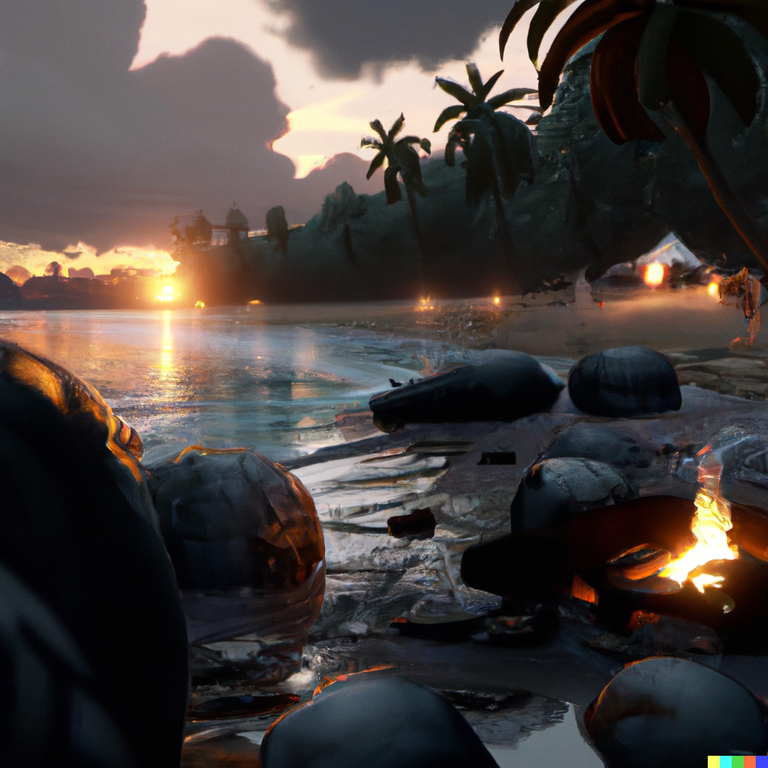 The CRRDLX Company had set up base camp near the coast, and that's where I headed first. As I approached, I saw a group of men standing around a large map spread out on the ground. They were discussing something in hushed tones, and I couldn't help but feel like I was intruding.
One of the men, a burly fellow with a beard, looked up at me and asked, "You must be the new guy."
I nodded and introduced myself.
"Welcome to the Isle of Blaq," the man said. "My name is Dirk, and I'll be your captain on this adventure."
Dirk shook my hand and motioned for me to join the group. He began to fill me in on the mission.
"Our goal is to find the lost treasures of the Wusang region. This island's shores are littered with shipwrecks of Pearl Farmers, Pirates, and the crown jewel of the lot... La Marta Del Mar. She was a Spanish galleon loaded with grain, bound for the New World. But she never made it to her destination. She sank somewhere offshore of the Isle of Blaq, and her cargo is still down there...somewhere."
Dirk paused and looked at me intently.
"This is a dangerous mission, but the rewards are great. If you find the Marta's treasure, you'll be rich beyond your wildest dreams. That's where you come in," Dirk continued. "We need fresh eyes on this problem. Maybe you'll be the one who finally finds the treasure."
I didn't know if I was up for the challenge, but I knew that I had to try. I nodded my head, and Dirk slapped me on the back.
"Good man," he said. "The Marta's treasure may be the prize we're after, but this endeavor is funded by any treasure we can find... Blaq Pearls from the farmers, Blaq Gold from the pirates, stray Blaq Emeralds wash up on shore... anything of value. Each day you'll be paid in HBITS regardless of what you find... but when you find more prized treasure you'll keep most of what you find and the CRRDLX company will take a small percentage as well."
This almost sounded too good to be true, but I was in no position to argue. I needed this job, and I was determined to make it work.
Dirk continued, "Here's your standard issue gear courtesy of the CRRDLX company."
He handed me a small bag with a compass, map of the island and surroundings, sieve, trowel, first-aid kit, canteen for water, and a flare gun.
"You'll also be given a spear and a knife for self-defense. We don't want our treasure hunters getting hurt out there," Dirk said with an ominous tone.
I hefted the bag over my shoulder, eager to get started, and prepared to head out, but Dirk stopped me.
"One more thing," he said. "There's something dark about this island... something dangerous. We don't know what it is, but we've lost men to it. Whatever you do, keep your wits about you and don't go off wandering by yourself. Stay with the group, and you'll be fine."
He continued, "It's getting late, so consider this orientation your first day on the job. Get some rest, and we'll start fresh in the morning."
I nodded and headed to my tent. I had a lot to think about, and I didn't like the feeling that I was being watched. But I was here now, and there was no turning back. I just hoped that Dirk was right, and that I could find my fortune before whatever was out there found me.
This was it... my chance to make my fortune.