Reincarnation is one of the topics that stirs the air whenever it comes up, the belief about people being reborn sounds unrealistic to some people while some believe that humans can be reborn after death. When asked about my take on reincarnation, I just try to avoid such discussion because it's complicated.
When I was very young, I believed so much in reincarnation. My younger brother was named Babatunde(Father has returned) because he was born a few days after my grandfather died, it didn't make any sense to me but my mom was convincing enough to make me believe that people can be reborn. There are several tales about reincarnation, a lot of people make this assumption when a newborn has something in common with a deceased family member forgetting that we pass on genes from generation to generation which makes it possible for a newborn to have something similar to a deceased person.
Science, Religion and culture have different opinions about these things but still no one is sure since babies don't come with the memory of the deceased. There is no proof of incarceration but we live in a world where nothing is impossible. A lot of people mistake incarnation for "Living Wraith" known as Akudaya in the Yorubaland. Living wraiths are people who have died but are found living somewhere else, they are not reincarnated.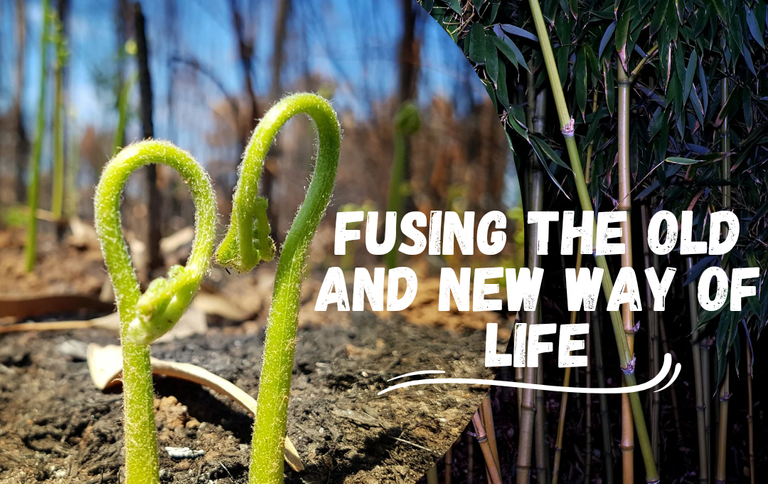 Regardless of what we think, the Hive Learners first prompt for the week puts me in a situation where reincarnation is possible and the good thing is that I can decide where to be born and others.
It will be a cool thing to be reborn but with my memories if incarnation exists because that's the only thing that can prove that a person was reborn. If I were reincarnated, there are a few things I would want to change about my first life while there are things I would leave as it is.
Life is really unpredictable and we can't be too sure of what the future would look like but it's better to at least make an effort than do nothing. The changes I would make don't guarantee me the best life but it should be better.
---
Returning to the life I am living now isn't a problem because I am happy. My health and conscience are in good shape, I haven't lost my connection with humanity and my relationship with God is good. I might not have money or properties at the moment but will surely have them. Life is short really but I can still make a lot of things happen within that short time.
I could have chosen an easy life but my first life has taught me the importance of working hard to achieve things. It's okay for life to be of happiness and sadness, we will win and lose but as long as we don't give up, things will definitely fall in place for us. Life comes with different challenges so whether I am extremely rich or not, there will always be struggles.
I will retain my gender, being a male is awesome even though it comes with lots of challenges that I am willing to take again. If it didn't break me in my first life, it won't do in my second.
I was born into a beautiful family but life happened along the line and it really affected us. Regardless of all that we experienced as a family, we survived together. I want to be reborn into this same family. I want my parents and siblings because they are the best gift life gave to me, they love me genuinely and what more can I ask for?

Being born in Nigeria is the first change I will make, it would be unreasonable of me to still choose this country. Although, every country has their challenges but Nigeria is something else. This isn't about inflation anymore, the lives of the masses don't mean anything to the people in power and the masses are being trampled on terribly. The government have failed the people and the people have failed themselves as well.
The death of the musician named Mohbad has been on every blog headline since last week. Before his death, he faced lots of challenges and consulted the police but they did nothing because the people in power were dealing with him. As it stands, his death could be linked to a government agency. Despite the noise and demand for justice, the government hasn't taken a step to look into his case.
The height of injustice has grown beyond normal and I won't deny that it affects my mental health a lot. I might not be affected today though but who knows tomorrow? I have three male siblings and do not know where life would take them. Being reborn to Nigeria wouldn't happen because I have seen the future and nothing will get better.
---
It still hurts that I can't pursue education like I thought I would, I missed opportunities in life because of that and hope the next life doesn't happen that way. In conclusion, I want my relationship with God to be better than it is now
All these changes would have a great impact on me if reincarnation is possible and until then, I have to enjoy this one life because getting another is not certain.