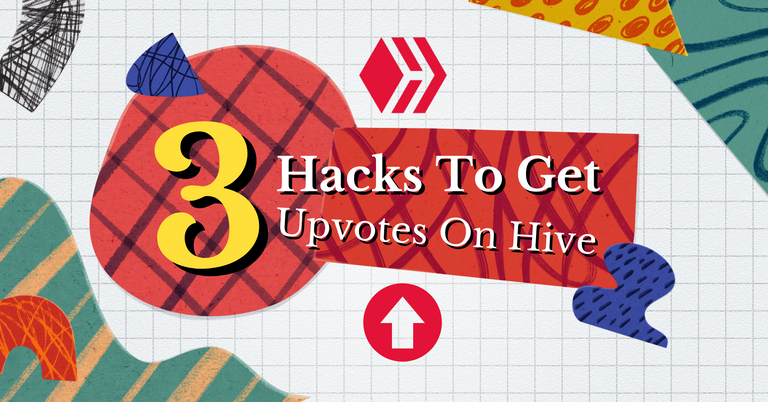 ---
As a newbie, upvotes are hard to come by. You don't want your efforts to go to waste. I understand the feeling when you put a ton of work into drafting your post and when you hit publish, NOTHING! The number of upvotes you were expecting is far less than reality. They almost feel like ZERO. 😭 This might happen on many of your posts unless you have a decent following of active users.
Don't worry though. I got this for you! You can use the following hacks to get decent-sized upvotes. Might seem small at first but they add up quickly.
Before I go ahead, I must warn you. Please don't try to spam or game these hacks. You will get banned or downvoted. Keep publishing quality content and you should be good. 🦁
Let's start with the hacks now:
ECENCY POINTS
I published an intro guide to Ecency Points. Basically, you can earn points for using Ecency's mobile or desktop or web app. Different operations get you a different amount of points. Get rewarded for good karma. 😉 A better way to earn them is to delegate Hive Power to @ecency. I have delegated 1100 HP and I get around 110 points daily in addition to Hive rewards they earn from curation. These points can be used to boost and/or promote your blogs. Using the boost feature, you can get upvotes worth $3 at max.
BRO
BRO (The Mancave Project by @raymondspeaks) is one of the best investments I made early on in my Hive Journey. It's a dividend-paying token that pays weekly Hive Divs just for holding the token. You can buy it from Hive Engine or delegate Hive Power to @brofi to get BRO rewards daily. @brofi has gathered a decent Hive Power in the last few months and it upvotes if you hold more than 20 BRO tokens. Upvote value will be based on the amount of BRO you hold. Produce high-quality content and you will get upvoted.
POSH
@poshtoken by @acidyo is one of my favorite projects on Hive. It rewards users for sharing their Hive Posts on Twitter. You can earn them daily by sharing your own and others' posts as well. They also have a whitelist of users who get @poshtoken upvotes every now and then. Register your Twitter & Hive accounts on https://hiveposh.com/. Drop into OCD discord server and drop your username in #posh-autovote-request to be eligible for upvotes on your future posts.
I have said this before but I will say it again. Don't even think of abusing any of these options I listed above. These services are there to help you grow on Hive. They are not money grabs. With that being said, get ready to add a ton of value every day and see your stake growing exponentially. Please drop your questions and feedback in the comment section below. See you in the next one!
---