Namaskar / Hello to all hive users, who will reach this post. I hope you are doing great and having fun in your life and enjoying it with your loved ones.
We all love to learn new things, which is undoubtedly the best way to learn new things. But not all of us are good at sometimes a helping hand is excellent. Hive seems to be familiar to us but not for the new users. So how will they know about things? We all should (the old users) take responsibility for doing that. yes, there are many active communities that are doing that for sure but still many still do need help with all the things.
I do see that many users do need help and some are short on guidance to start here after all Hive is not like other social media platforms for sure. 😊
Proper guidance to the new users will sure do make things more shorted and easy for all for them and for the anti-abuse workers too 🙂(just a thought).Thanks to too many active (24*7) communities that are making this possible the beauty of hive is that there are people from all over the world that did help sometimes and sometimes not 😅. what do you think?
---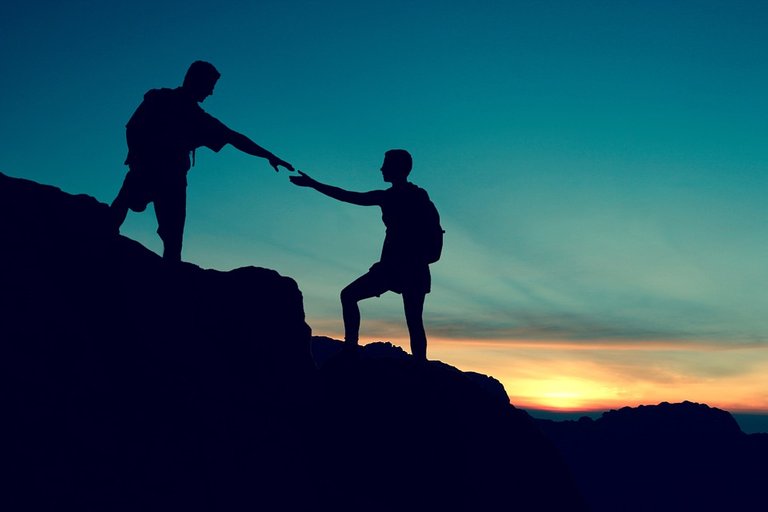 ---
I have seen many good authors left, In my opinion, the reason is pretty obvious they are not getting votes that they do deserve for sure 🙂(what do you think). I have seen that many users are still not aware of the Resource credit and hive power common things. If you do find someone like that now then suggests them to read hive FAQ, first things first, and talk with them in the discord and share your knowledge with them if you did get stuck at something or some point feel free to ask the old members. If you see mistakes from the new users try to help them with that so they don't repeat those mistakes again. 🙂
I have already made some posts in the past I am sure that will be helpful for the new users feel free to share that with them.
Why new users should use Ecency application 🧐
few important tips for new users
If you are the one who is not getting the vote in your deserving post then try to take part in the contest I do know a good and very active community Hive Learners on the hive that does 3 weekly contests you can join that and get verified in the discord first.
There are a few other ways to get free votes but keep in mind don't abuse the free votes. you can take this as a warning or just a piece of advice that is up to you. 😅 read the great article from Mr @finguru Ji 3 Simple Hacks To Get Upvotes On Hive
what do you think?
Thanks a lot for staying till the end 😃🙏, let me know what you think.
Never forget one thing you should be grateful for because what you have someone has a dream of that. So learn to be grateful. Be Thankful. 🙏😀
Thanks a lot for being here, let me know what you think.

If you are new to the splinterlands game then feel free to join my referral 😁
My splinterlands referral
few posts from my past that might be helpful for you.
How To convert HIVE to Real Money (USD/INR) Part -1
How To convert HIVE to Real Money (USD/INR) Part -2
Why new users should use Ecency application 🧐
few important tips for new users
Are you Using Brave Browser ?
The scammer and the downvotes 🔽🔻
The HBD interest and hive power
Best ways to earn money in the hive while you sleep 💰
What To Do With Your Hive Power [HP] / Hive. 🧠
Where To Delegate Your Hive Power [HP]
Where to delegate your hive power (Part-2)
Tokens to Buy on Hive- Engine
How to earn LEO tokens without posting 🤩
Do you want to save some hive ? 🤨
Passive income tokens 💰
Best why to Invest 💰🏦
The SIP Investment 💰💹
The best use of your Hive-engine/Tribe tokens you can 💰🚀
How to convert HBD to HIVE 3 ways to do that








Thanks & Regards
@bhattg
-----Together we will make this a better place-----