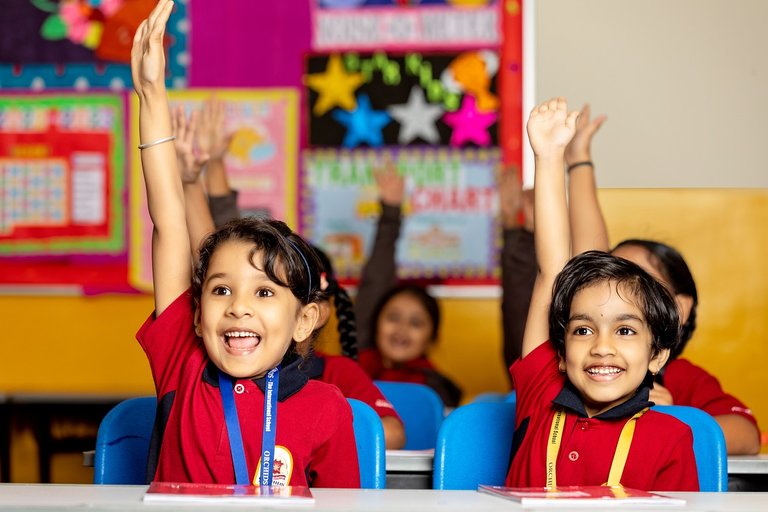 Education is one of the most important aspects of human life on which the prosperity of individuals and society depends.
Education makes us knowledgeable and skilful. It makes us able to utilize the available resources beneficially. It helps us create opportunities and bring affluence.
Education is the prime source of development in all sectors of society. If the quality of education is compromised, the overall well-being of society is at stake.
Moreover, it is education that is supposed to inculcate moral values, lawfulness and the spirit of good citizenship among individuals.
Because of education's pivotal role in building the lives of both individuals and society, the right to education is a right for every single human being.
That's why, the governments are supposed to provide quality education to every child in the state
In developed countries, governments provide quality education via public schools without or with very low fees. The children need not go to private schools in general.
On the other hand, the developing and underdeveloped countries are quite unfortunate in this regard. The need for education is not fulfilled by governments.
(I am feeling really embarrassed while saying this) I belong to one such country that stands in the list of ten countries with the lowest literacy rate. The fact speaks of the condition of education facilities in the country.
Education is one of the most negligent areas of governance by our corrupt government. There is not only a shortage of schools but also a lack of facilities within the available schools.
There is not only a scarcity of infrastructure but that of qualified teachers. The teachers are not hired based on merit but of recommendations and sources.
In most of the public schools, there is no one to keep an eye on what the teacher is teaching. No one is there to reprimand the teachers for their absence.
Instead, I have even heard of cases where the teachers bribe the administration for marking their presence as a result of which they get their full salaries without providing the service.
Another problem with public schools is that of Medium (language) of education. In public schools, the books are in Urdu while for getting higher education there is a need of having a certain level of command of English.
In my college and university, I came across students who faced a great deal of difficulty only because of being not good at the English language. The reason was they got their school from public schools.
Despite being intelligent and hardworking, the language was a barrier in their way to achieving good grades.
I was lucky enough to get my primary and secondary education from a private school. It helped me achieve not only better grades but also better knowledge.
Nonetheless, I feel it important to mention that not all private schools are providing quality education. Some are only serving the purpose of robbing people's wealth.
Up till class 5, though I studied in a private English medium school yet its education wasn't up to the mark.
Later, on the advice of my tuition teacher, my parents got me admitted to another private school.
Though I had always been among the top 3 positions in the previous school, I couldn't clear the admission test for English there. Thanks to God, they still gave me admission.
The fee of the new school was four times higher than the previous one, yet the difference in the quality of education was evident.
The curriculum, teachers and atmosphere were all remarkable.
In the beginning, I had some difficulty laddering up to their level, nonetheless, I managed to be in the top 10 positions in the first-ever exam there as well.
My keenness for learning made me work harder. With every passing exam, I became better than before.
In the board exam of secondary education, I stood 10th among one hundred thousand students.
Had I been in my previous school, l would never be able to achieve that position. Moreover, I don't feel I would ever be able to get a 3.8 CGPA (A+ grade) in my bachelor's programme.
In conclusion, the part of the world I am living in, not only public school is a nay but also there is a need to be prudent while selecting a private school for your child.
●●●●●●■●●●●●●
This is my participation in Hive Learner's featured contest.