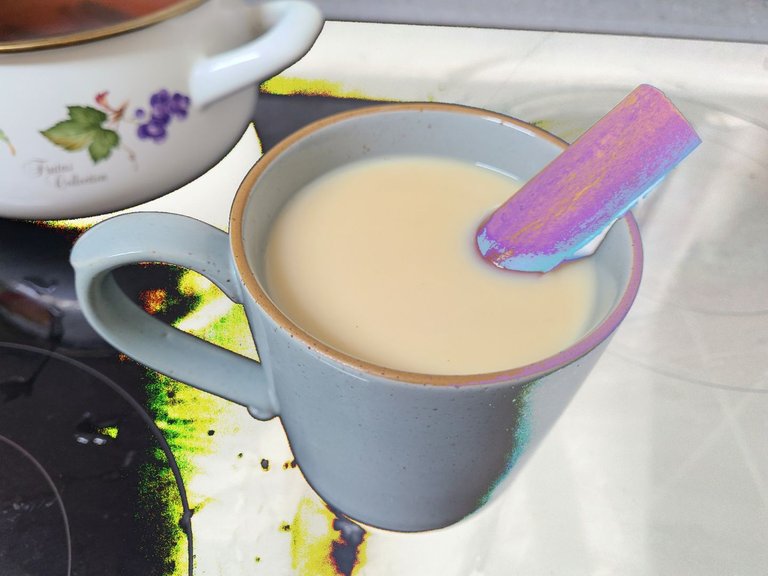 Mike just held his pillow over his throbbing head.
It was 4:50 AM, too late to go back to sleep and too early to wake up.
An itchy sensation crept through his body and he felt a sharp pang around his ankle that he really wanted to scratch. He heard a buzz that faded off into the other room.
Those mosquitoes were relentless. Why couldn't they wake him up at least forty five minutes later... a little closer to sunrise.
Mike rested his head on the pillow.
He just wanted to close his eyes for a minute and rest.
He held the mosquito zapper nearby just in case he got another unexpected visitor. Mike was getting comfortable and about to doze off when he heard what sounded like a tapping at the window pane.
Tap
Tap
Tap
"There must be a storm," he thought. The tapping persisted. He expected to see the wind blowing a tree branch against the window or a bird pecking to get in.
He got up to look outside, but everything outside was completely calm. There wasn't even a breeze.
Mike sat down at the kitchen table. He grabbed some Kano beans and threw them in the blender. With the blender going and the smell of freshly ground coffee, Mike was no longer disturbed with the tapping sound.
He switched on his Bossa Nova playlist and slowly poured hot water over the coffee grounds watching the bubbles peculate. He put his nose right above the mug to catch the steam and the pleasing aroma of the beans.
His mind drifted off to better days where he walked the beaches of Holualoa with his fiancée hand in hand. He remembered the hotel they stayed in like it was yesterday. Such innocence and divine perfection of youth, gone like the dust in the wind. Years had passed. The fresh aroma still lingered in the air. If only she were here. If only he could have even one last dance with her. What he would do to see her face again.
The tapping continued and snapped him out of his fantasy.
He looked at the windows again, but nothing.
He got up to go to the bathroom and the tapping got louder.
Funny, it didn't sound like the tapping of a tree on the glass as much as...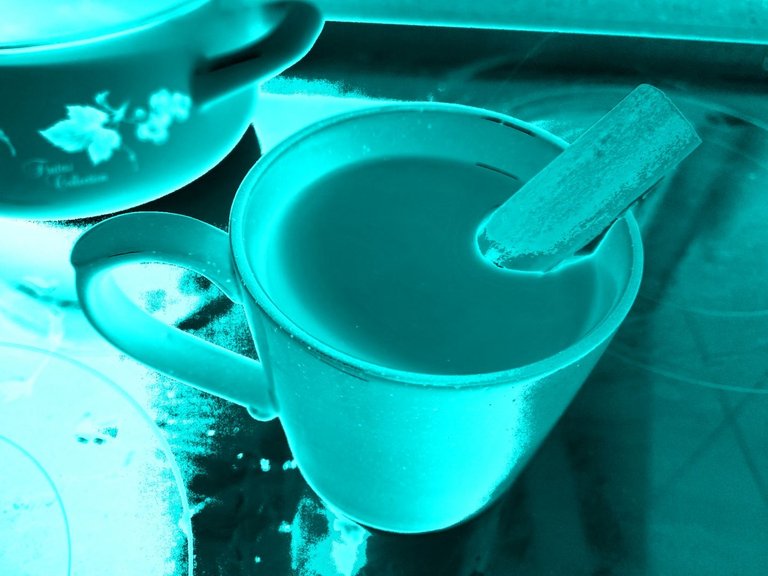 ...the tapping from the other side of the mirror.
Mike looked in the mirror, dropped his coffee cup and screamed!!!
This story was written from a prompt in the Hive Cinnamon Cup Coffee community. The pictures I used are all my own cinnamon cup pictures. The challenge is still going on here. I'd like to hear @vikbuddy's story.
If you wish long enough your wishes will come true... in bed with a cup of coffee and cinnamon. ( I was taught as a young man to always add the words "in bed" to any fortune cookie saying. Now I add some cinnamon as well. )