Failed forecasts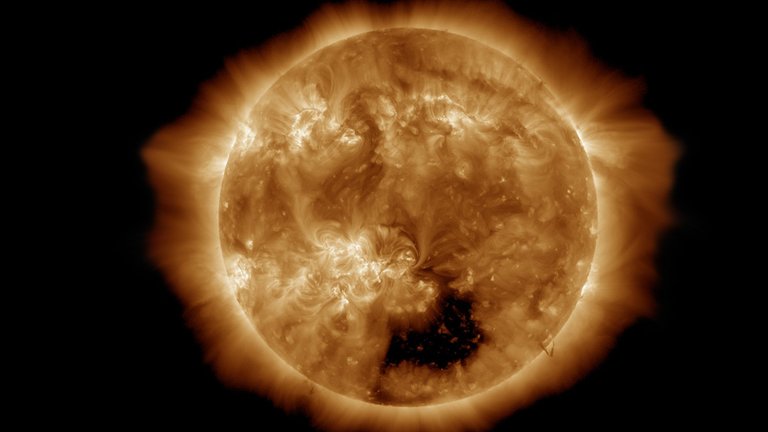 Souce Solar storm of March 24 NASA
Forecasters have missed space weather forecasts, space weather forecasters announced moderate G1 and G2 level geomagnetic storms for the week of March 19-25 as they did not see a storm coming on the 24th severe G4 level class the most intense in almost 6 years.
This is the warning of the storm that in the end was G4, the marked area where auroras can be seen or have been seen, which were impressive, the G4 are strong storms, and their scale reaches G5, the G4 are already severe and cause problems in communications in satellites, they can cause failures in positioning systems such as GPS or the Galileo system, problems in spacecraft and space stations, failures in electrical networks and on other occasions flight diversions.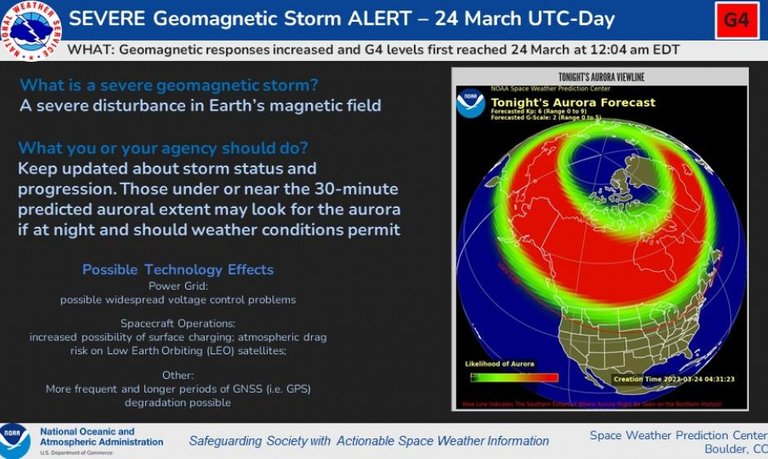 Souce
On other occasions, flights that cross the poles have had to be diverted, most of which cross the North Pole, because there are some through the South Pole, but they are quite few, it turns out that the North Pole route is the shortest route between North America and Asia, for example, flights between New York and Hong Kong go through the North Pole because it is the shortest route.
Apart from the possible consequences that the storm brought, they are publishing many and spectacular photos of the auroras that have been seen in regions much further south of the North Pole, than is normal or around the Arctic Circle.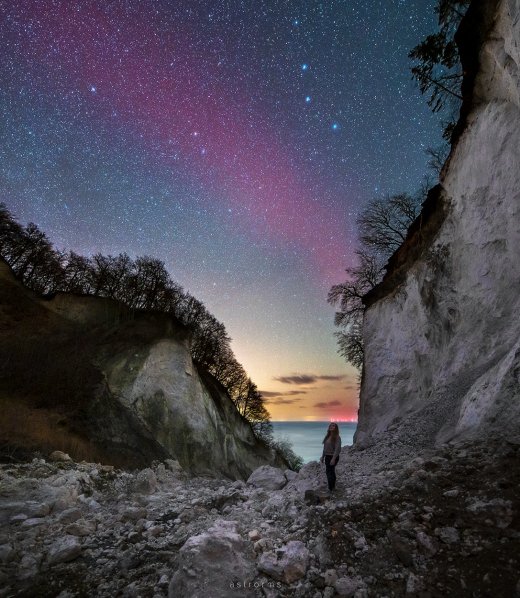 Souce
By the way, in the images published on different social networks, not only were the auroras seen, which are light curtains, but also the so-called Steves, which are purple ribbons that, although their origin is also due to the activity of the solar wind.
Souce
The cause of such a powerful solar storm is still not clear, perhaps it may have been the domino effect of several factors together, plus the wind or the jet of solar wind that ejected the coronal hole, and this wind could be much more powerful and much greater than had been estimated; The coronal hole is a region of the sun's atmosphere where magnetic fields open up and allow solar wind to escape.
The dark-looking areas, as the first image shows, are not an abyss, they are not empty, they are full of plasma just like the rest of the sun, what happens is that they are areas with lower temperatures and densities compared to the sun. rest of the solar surface, making the coronal holes appear dark.
---
---
---
Thank you for visiting my blog. If you like posts about
#science
,
#planet
,
#politics
,
#rights
#crypto
,
#traveling
and discovering secrets and beauties of the
#universe
, feel free to Follow me as these are the topics I write about the most. Have a wonderful day and stay on this great platform :) :)
! The truth will set us free and science is the one that is closest to the truth!