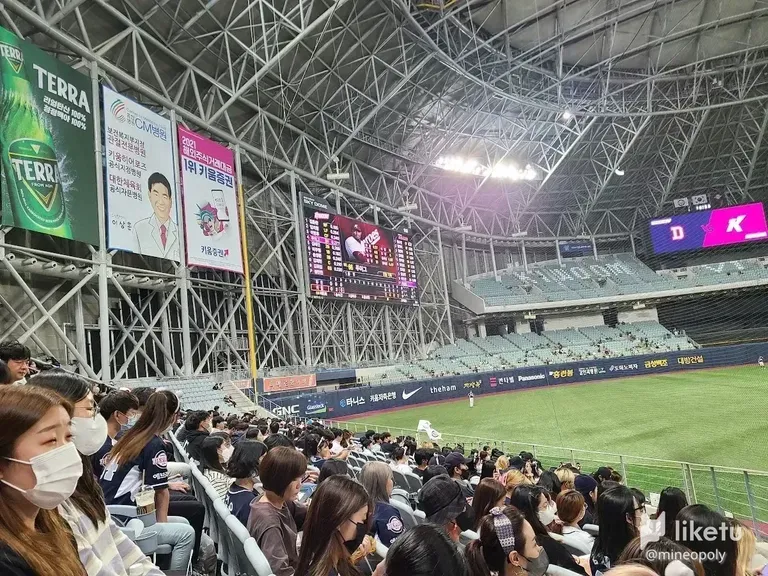 I went to one of the last home games of the Kiwoom Heroes at the Gocheok stadium in Seoul. This area is a gentrified neighborhood and used to be an industrial complex. It's now mostly parks and high rise apartments.
The game was against the Doosan Bears whose home stadium is on the opposite side of the city near the Olympic stadium in Chamshil. My son wanted to watch the game from the dome because it is a relatively new stadium.
It's the first time I have ever been to a Korean baseball stadium and I was surprised by the number of girls who are fans. Actually most of the fans at the baseball stadium were female. This brings a different environment to the baseball stadium.
The fans only cheer when the offence is up to bat. When their team is on defense the fans are quiet or go out to get a snack while the opposing team cheers for their offence.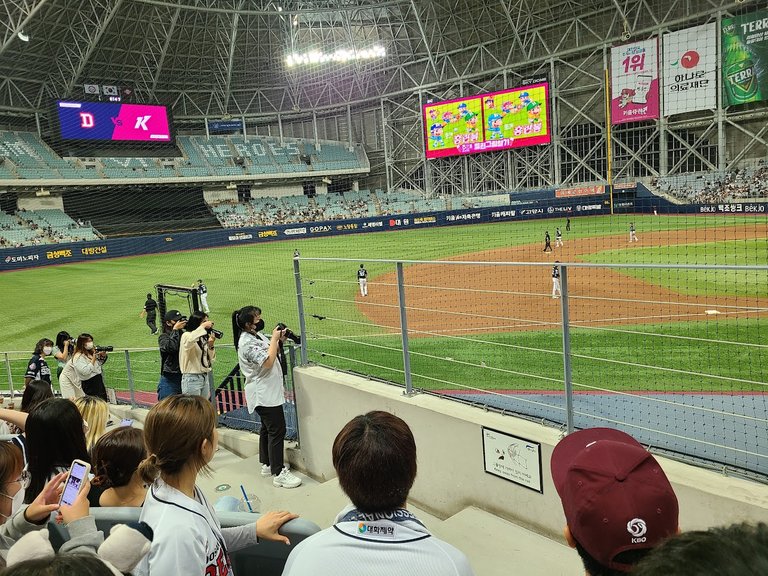 The fans come to see their favorite players. The fans treat them like kpop idols and made their own chants and songs for each player. These are the most polite fans even if they had a few drinks. The cheering is orderly and planned as if they had been doing this for years. It's almost like a worship service and feels holy or spiritual more than rowdy and in your face. The Korean baseball crowd seems to be the most peaceful sports fans I have seen.
Player number 66 is a foreign player and they rooted for him. Actually this led to a hit with the bases loaded and two scores coming home.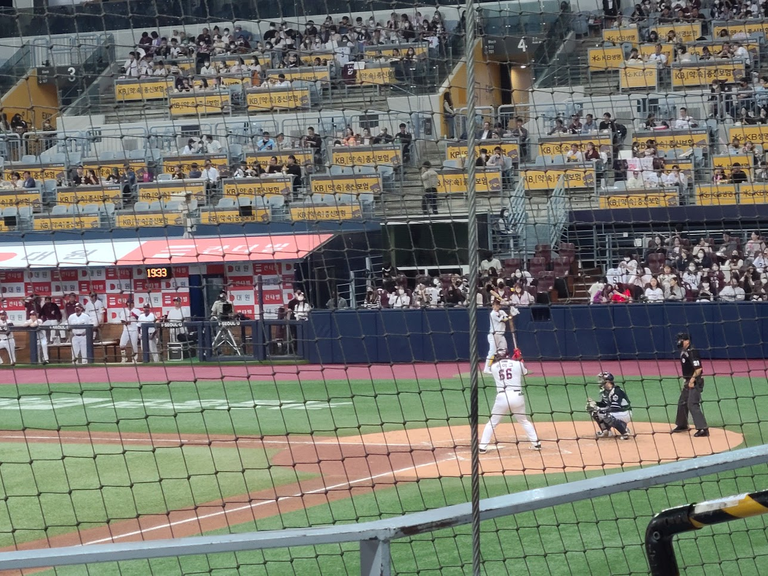 We left after those three on base came home. There were just too many errors in the outfield and it was getting late. Kiwoom Heros is the third in the league but their playing was not up to par. I also didn't want to get stuck in traffic getting out of the stadium. The stadium holds 20,0000 and there were about 10,000 there that night. We were glad we left early and explored the stadium a little bit. My son was more interested in the architecture than the game. I was more interested in the people.
It's a lot different than an American baseball game. The fans are really kind and polite. The concession stands charge regular prices for beer and pizza and chicken. It's basically the way that things should be at a baseball game.
I'm posting this on @liketu's front end for the first time. There are some things that are easier to use here. I also wanted to see what kind of community liketu is. It seems that if I have some daily event it is good to post here. It reminds me a little of the Proofofbrain community. All pictures here belong to me.
---
For the best experience view this post on Liketu