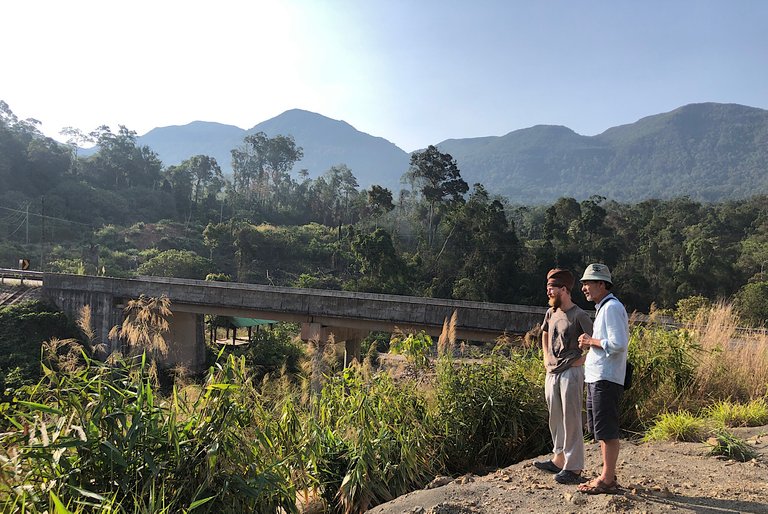 Three days already our friend wanted to look at the land in our village and he said he would like to buy a small land from here because he loves here so much. I know from my neighbor that, having three places land they wanted to sell. He enjoyed visiting those lands and he wanted to buy it but all the land has gone up a lot.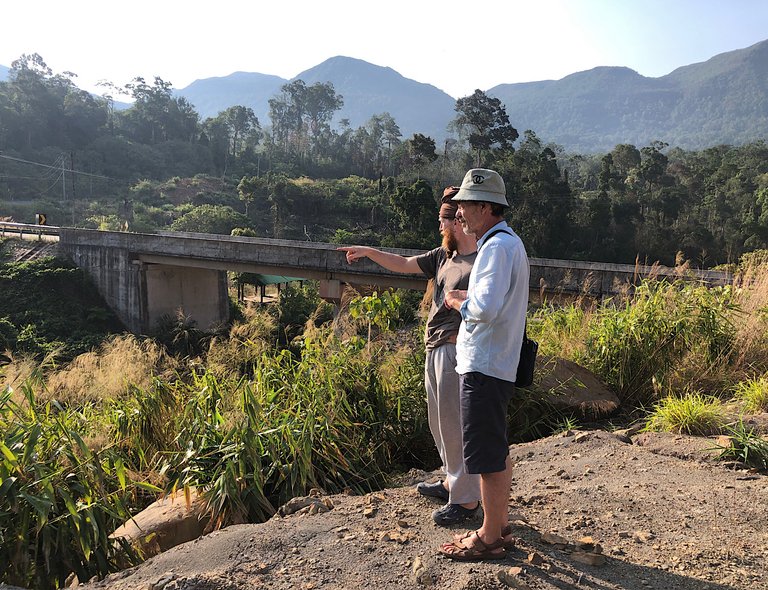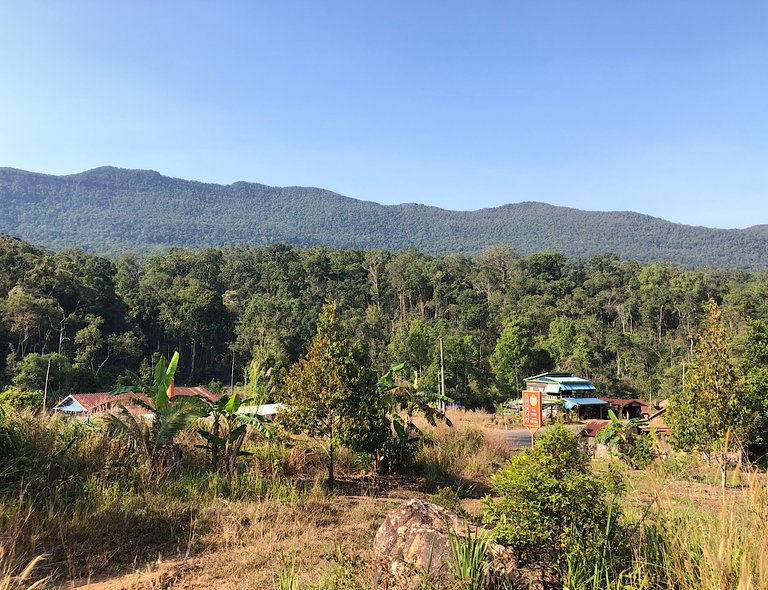 This land is next to the bridge and 1 meter walk $ 1100. This land is not expensive because the length of this land is very long, 300 meters. This land is view is so beautiful we can see the mountains around from this land. He loves it and wants to buy it but this land is very big for him,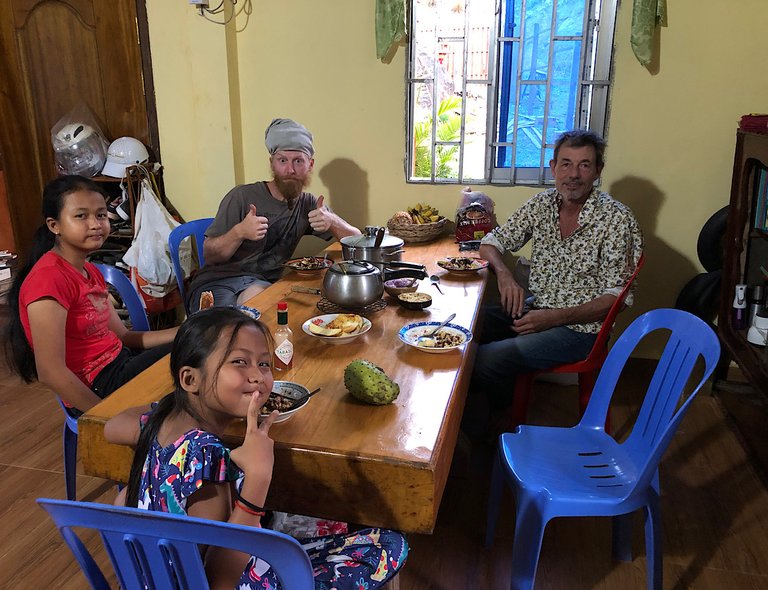 Every day we enjoying ate and talking a lot.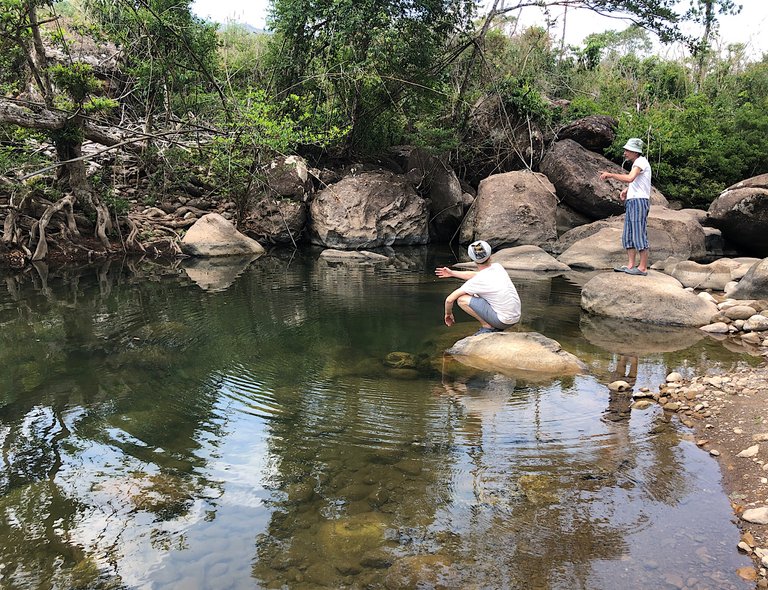 Yesterday I took him to see another land and he really liked that land. I love the land there too, but the price of that land is expensive and there are some problems because it is not clear whether it is possible to build a house or not. Because it is still related to forest land. People have been clearing forest land and building houses for many years, but the government has not yet issued a land title.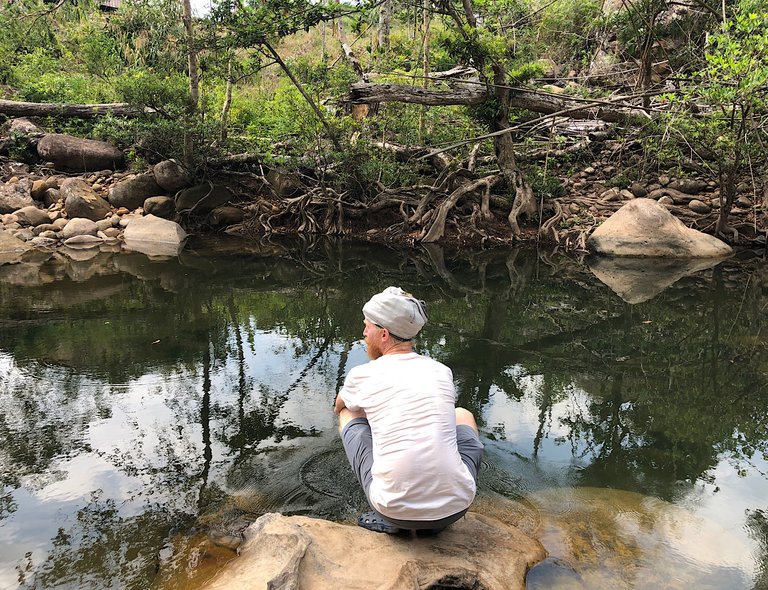 The land has a clean river at the back and the water is deeper than our land.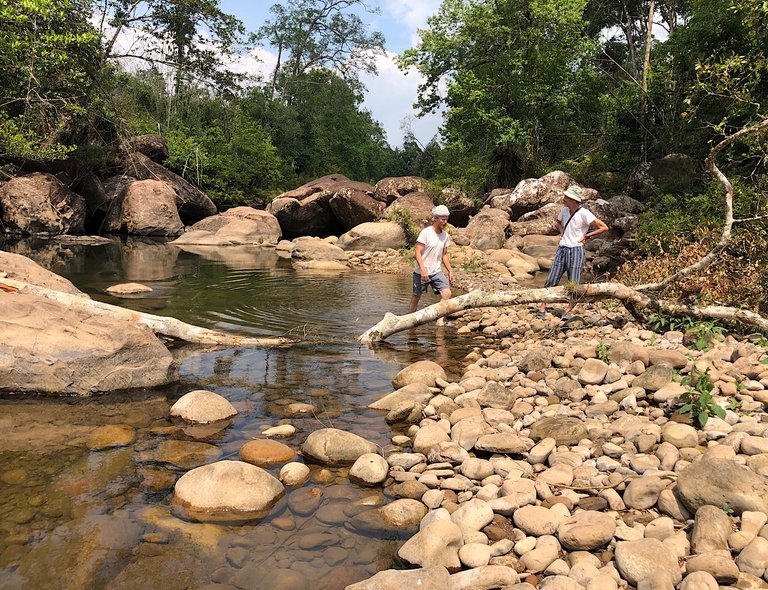 The land is 1 meter walk, $2000. I asked for information from the soldiers and many villagers about this land. They say that if you buy this land and do not build a house, just grow crops, it is okay and wait for others to build a house, we can do it too. But if you want to build a house immediately, ask the forest protection organization first.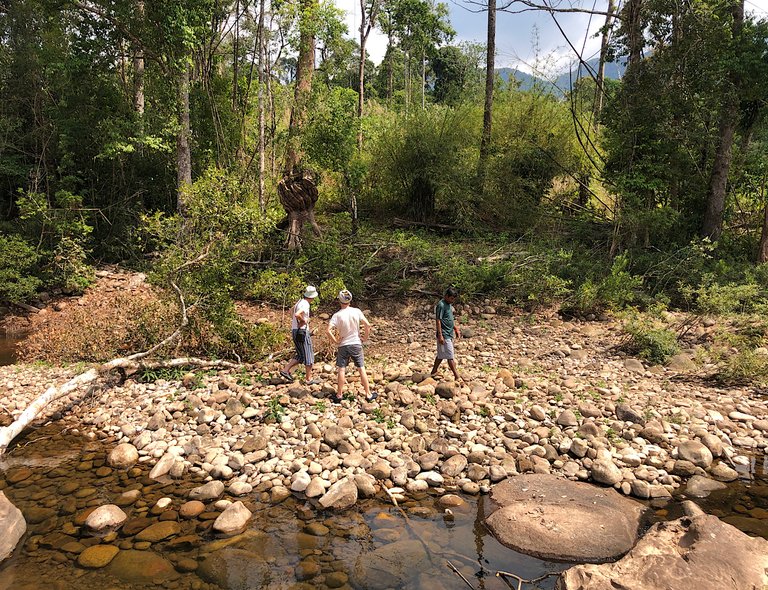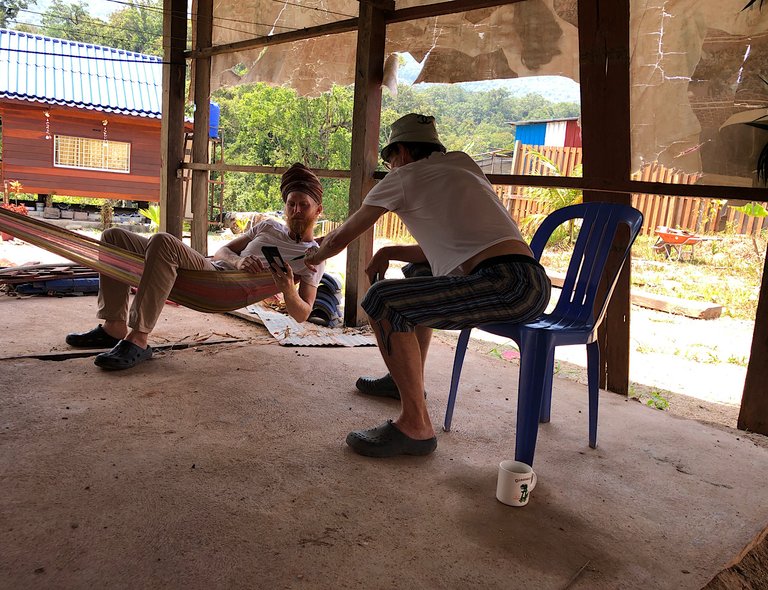 Justin said to him, he will to ask protection organization about that because he has the number of a Ukrainian working there.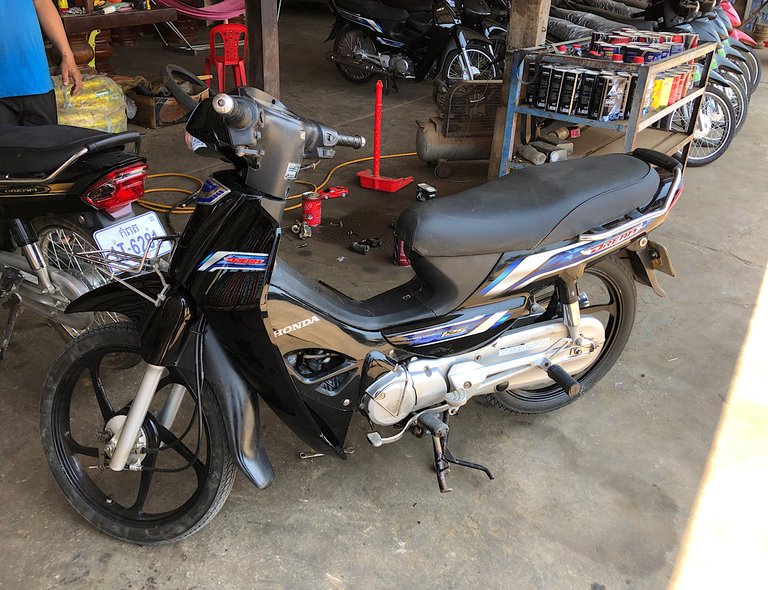 He tell my husband he wants a motorcycle for riding in there. Then my husband and I ride a Tuk-Tuk to Pramoy with him for the look and bought a motorcycle. Now he has a nice motorcycle for ride to everywhere he wants. This motorcycle, they sells for $1,150, but I asked them to sell the remaining $1,000. I tried to ask them to sell it for $900, but they did not sell it, and finally our friend bought it at this price. I asked my neighbors for this price and they said it's a good price.

CLICK HERE TO JOIN HIVE AND START EARNING CRYPTO LIKE US