Lately I can't seem to go without lime pickle, and Monkey-B can't play without having a few secret hiding spots for her dolls.
🪆 Well Looky Looky What I Found 🧱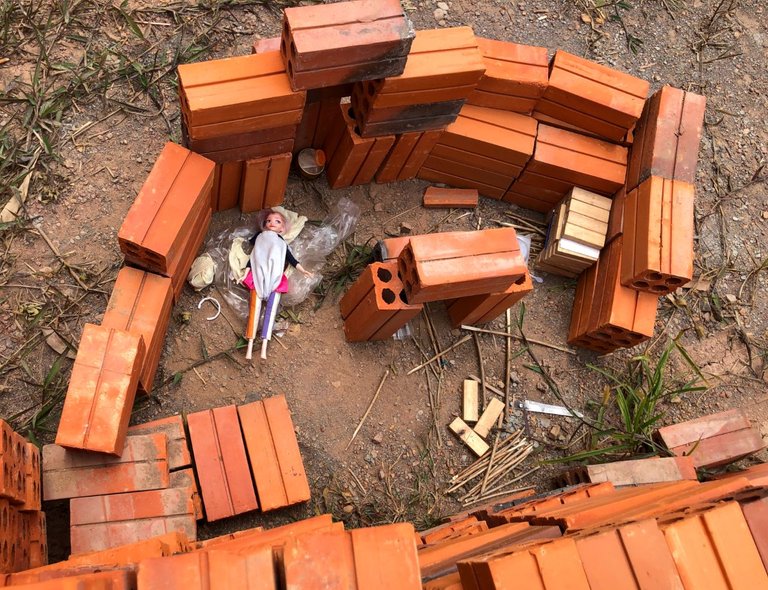 Monkey-B has an affinity for all things small, particularly little bottles and jars because she likes to make magic potions that she stores and administers to her dolls. Next to tiny bottles and jars, her second love is arranging secret play spots for her tiny things. Our brick pile is now home to one of Monkey-B's secret doll sites, and there have been things such as mini hammocks, beds, and now apparently some kind of graveyard in this little nook.
& There's Lime Pickle Too 🍋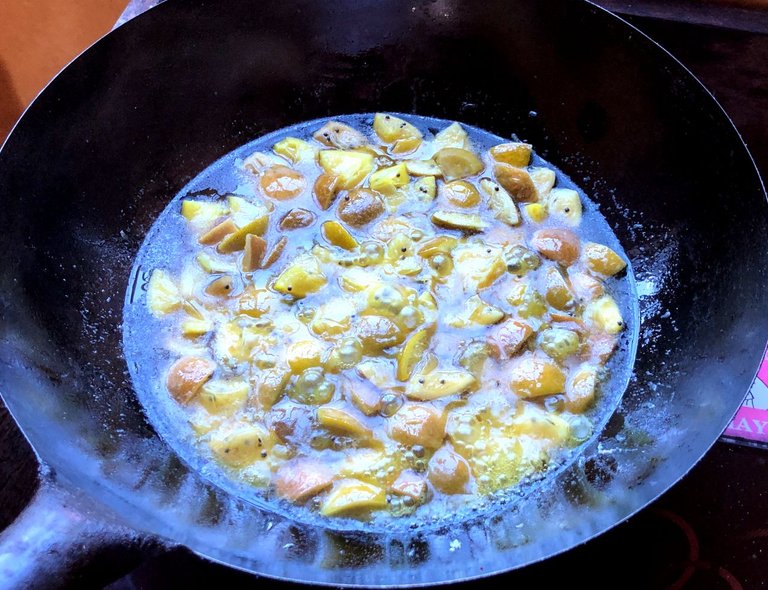 My favorite pickle for the last year or so is lime pickle, well actually lemon pickle, but because lemons are nearly impossible to find in Cambodia, limes are a fine replacement. I've already shared the my recipe in a previous post, but I wanted to entertain you all with a GIF from the most recent batch, and it made a good thumbnail I must say.
Too Many Cooks In The Kitchen? 👨‍🍳👩‍🍳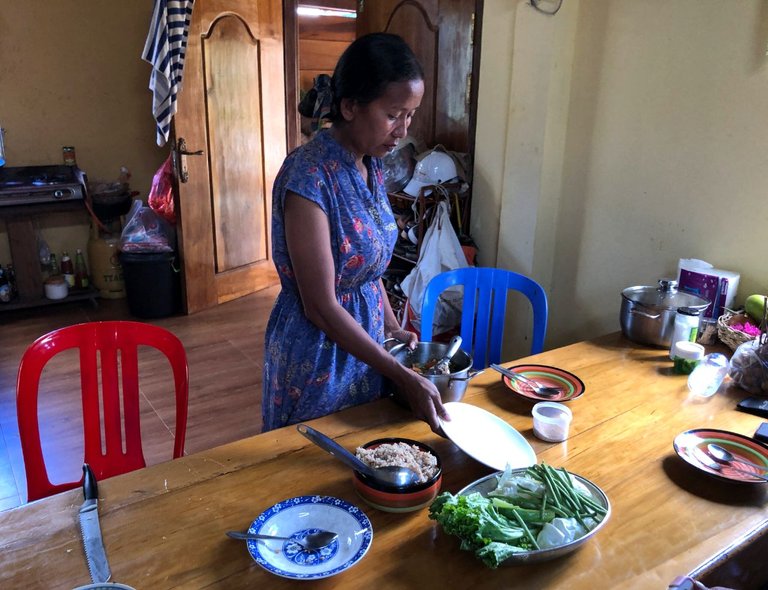 There's an English expression that refers to "too many cooks in the kitchen", and it basically means there needs to be a head honcho in any given situation or that there are too many people doing the same task, leading to inefficiency and waste. I agree in theory with this for the most part, but as a restaurateur I don't think you can ever have too many talented cooks in a given kitchen. My wife and I are both good cooks with very different techniques, and this always keeps guests culinarily satisfied.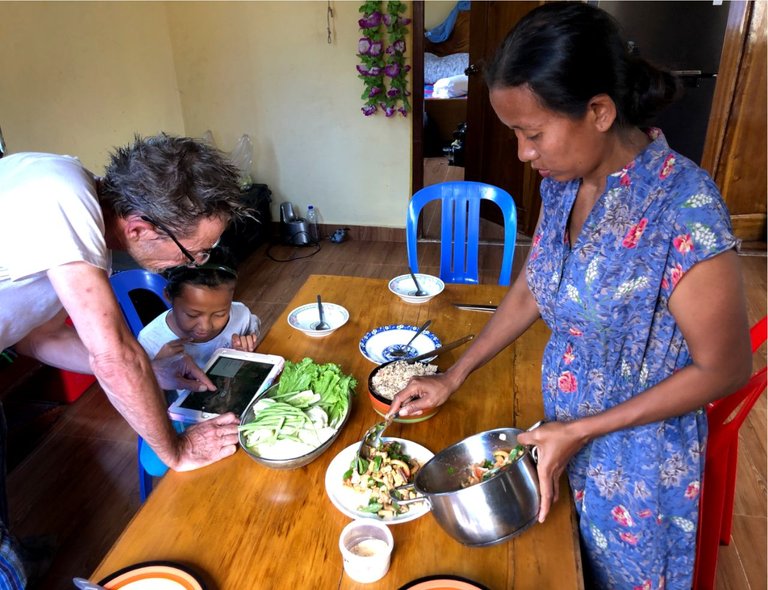 For a recent lunch we had larb tofu prepared by the missus. It's definitely on my top 10 food list, and it only takes a few minutes to prepare, unlike my mostly Indian style cooking which requires various spices and lots of prep time, cooking steps, etc. Okay, that about does it for today folks, I'm trying to manage time better so that I can post daily and make time for engagement while doing ASEAN Hive work, construction, and full-time househusbanding. I have yet to find a solution, but if I ever do I will share it with you all.

CLICK HERE TO JOIN HIVE AND START EARNING CRYPTO LIKE US