Greetings everyone. I just pull my phone to the lovely lake at the north site of Svay Rolum village. By the way, how are you doing now I hope you all enjoyed in this weekend. Today I would like to take you all the lake where several activities usually doing by local kids and Fisher as well but today no fishing activities that I can capture and present to you at all. For all Hivers, let's go for exploring all the scenery and situation right now to see what are they doing ?
Some thoughts of me that I think it will bring you back the childhood activities even though it really not related to what you use to do in my your region or circumstances.
Everybody born in different area, or I do know some of you grow up in the city and it is great. However, today I believe you will be interesting to see how kids in rural area go for relaxing time after school.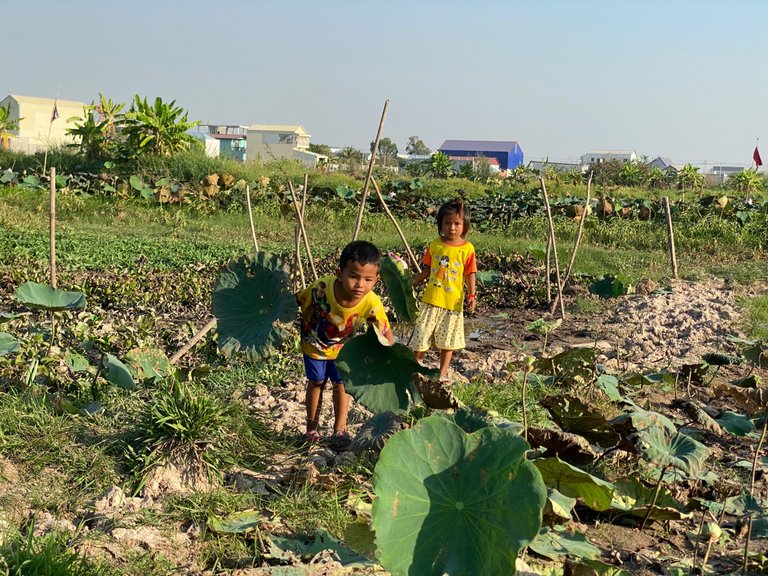 This is the dry season as I have mentioned in my previous post and it still continue without knowing when it ended, so there is not a single drop of rain. It is very dry from one day to one day.
I have Heard recently some of country now becoming spring which is so glad to hear, I love spring which we could be able to see some of the colorful lively natural plant.
Obviously now in Cambodia Due to the increase of heat of the day, the leaves of the plants dead and people in my area complained that it was hot. So what can I do about them? 🤔 It was actually a solution, but requires more than a single person to leading it, in my thoughts I think everything start from ourselves, we are not alone if you start everybody who surrounding you will look up and started too sometimes even without the serious encouraging from leader of the village. We as a model will at least let the kids to imitate like planting the tree as an example. One more examples is stop burning.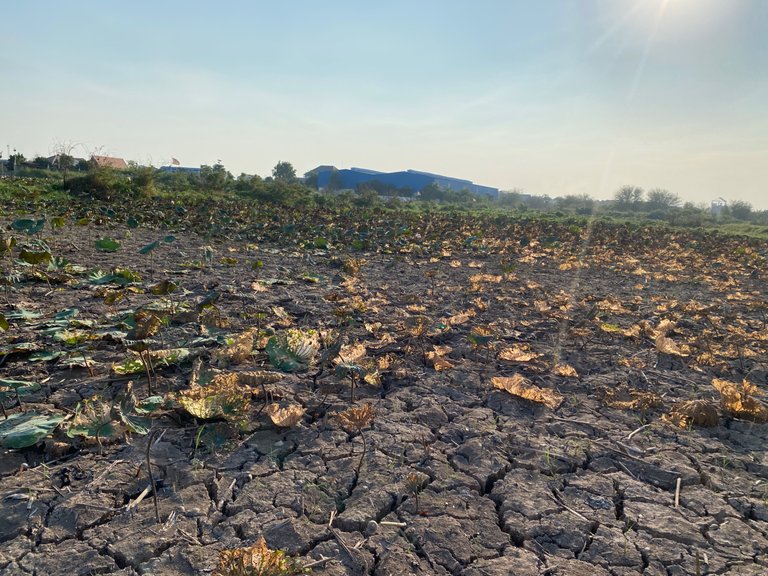 As a result, some fishermen have stopped fishing because the water has decreased and dried up, leaving only a small amount of water at the bottom of the lake. Only a few family still continue fishing in this lake. The whole surface of the lake is left with only a small amount of water, which makes the children go down to catch small fish to give it to theirs family, sometimes even share to each other as a friend. Fish is for feed in my village and people prefer fish a lot.
Where the ground is slightly wet and puffy, there will be some lotus flowers and fruits. I also picked a large number of them, but on the way I was to share give a few locals. My walk in the middle of the day was a bit tired and I was very thirsty, so I stopped at home them rested on the hammock for a while, and drank a sip of a lot the water.
📸 My Photography
---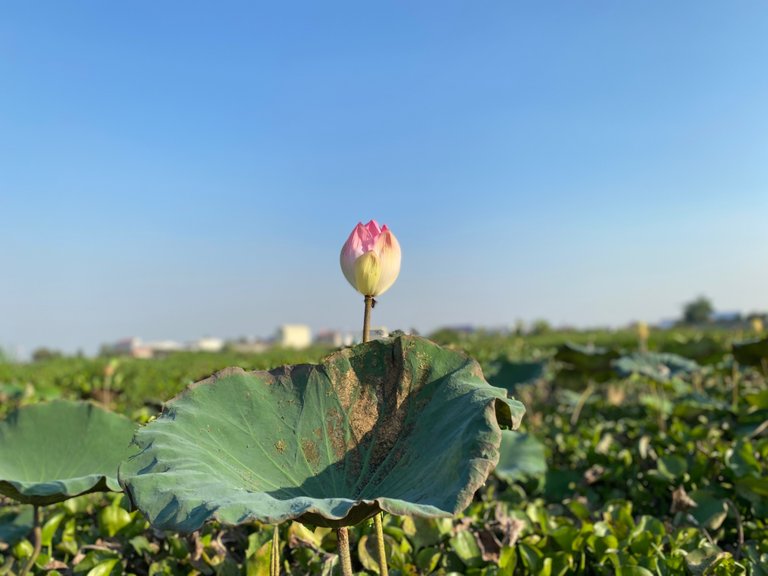 ---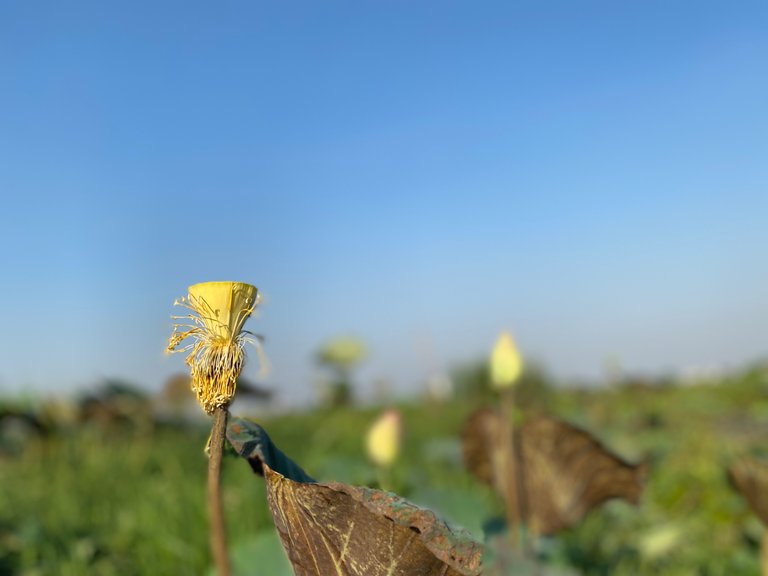 ---
---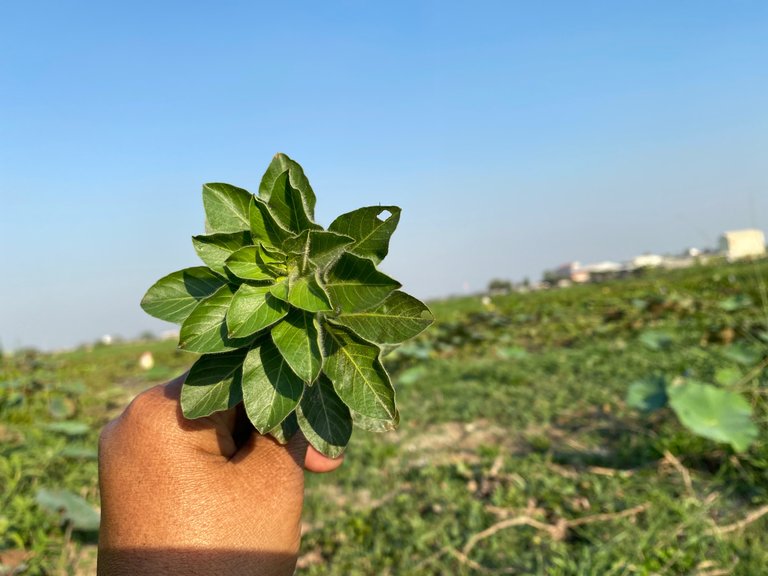 ---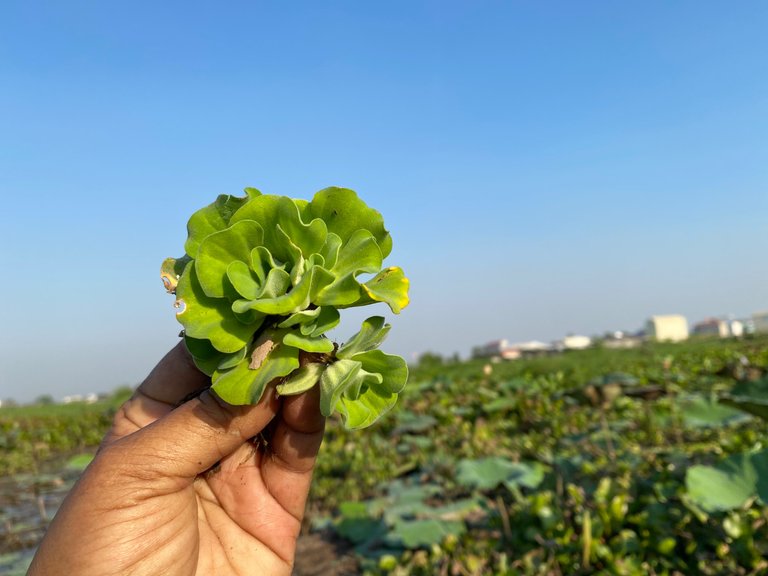 I went on to find another place, aware something great happen, I saw a man picking a lot of mango , and I asked for some mango for used as a Mango salad with dish for dinner this evening , now so glad I have two mangoes with me at home.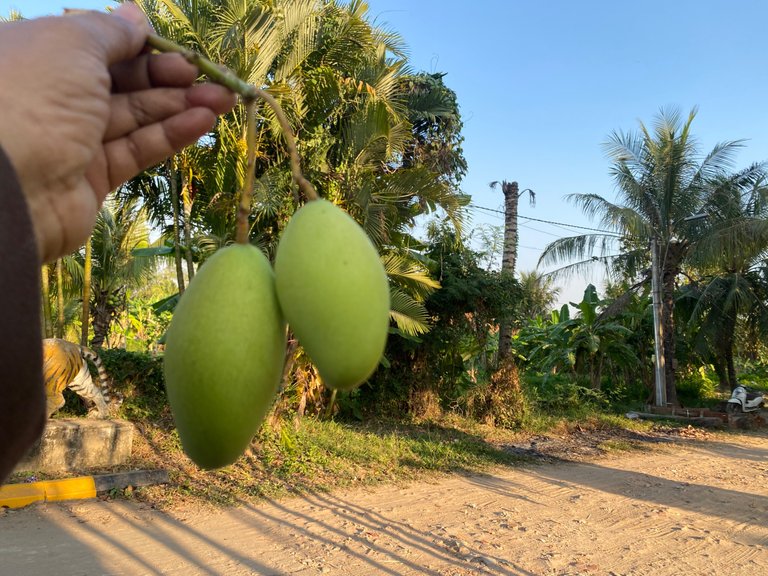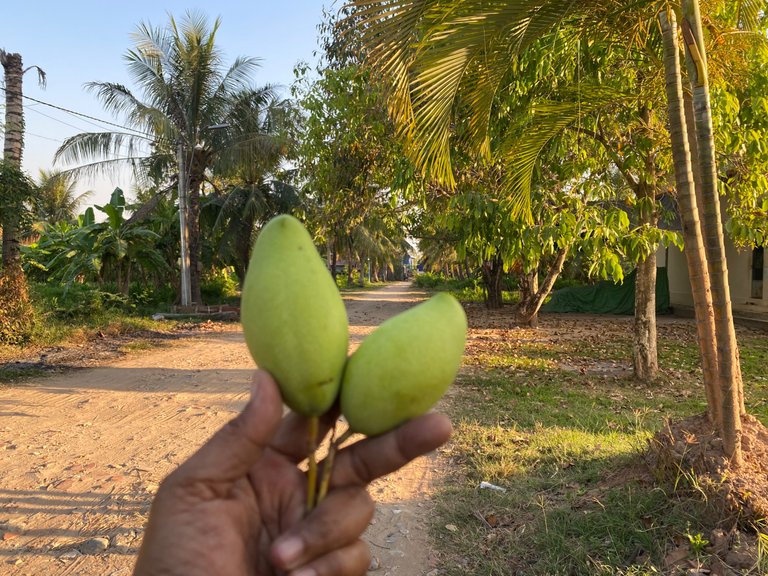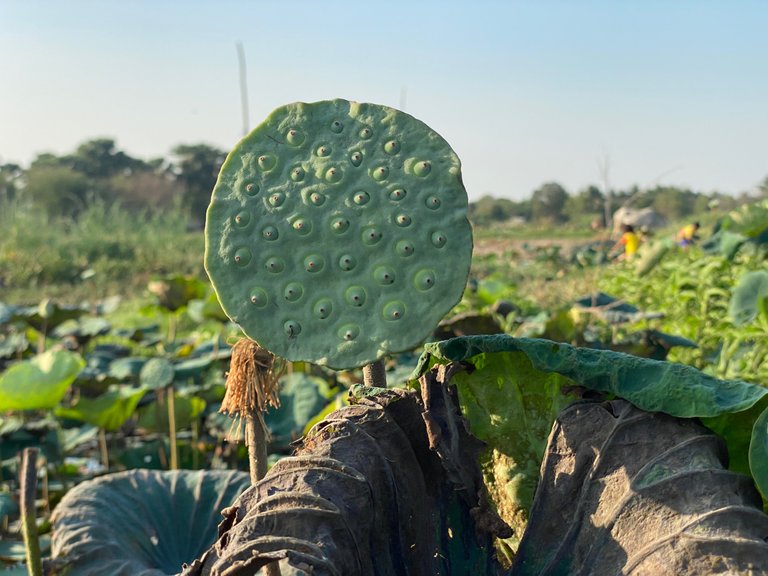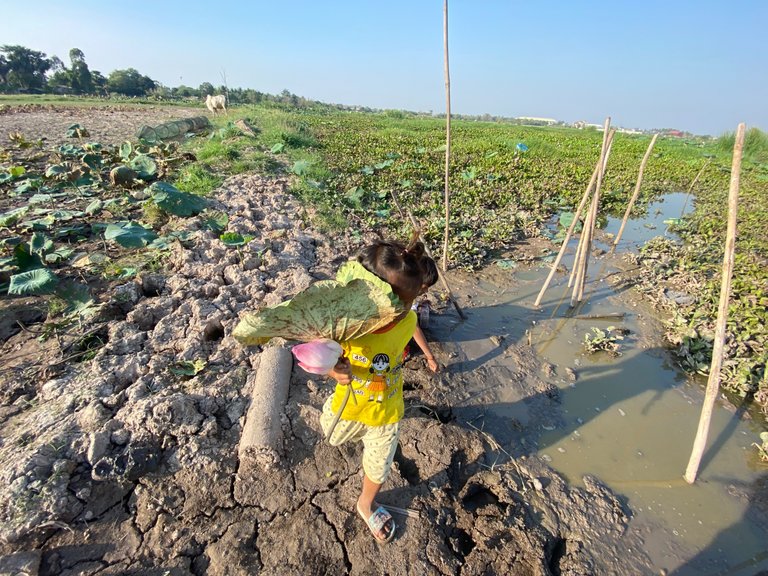 It's been two day already up to the difference time, whenever she came to visit the lake, she would always go to collect the thing from water lilies in the floating. She go just nearby the lake as not to go deeper, her Mom also ask me to look after her as well, so after she gets Root of the water lilies, I Heard some of older people in my village traditionally chop it with beer, I further not truly amazed by the mixture because there are much more experiment that will leave everyone wondering how 😂. But the only thing am sure is that they used those mixture with beer for health healing.